PM mourns death of Begum Hafizunnessa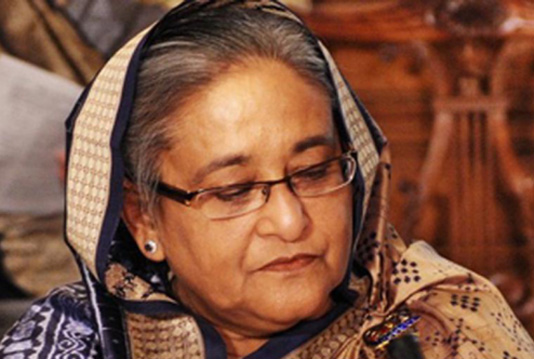 DHAKA, Aug 1, 2021 (BSS) - Prime Minister Sheikh Hasina today expressed profound shock and sorrow at the death of Begum Hafizunnessa, president of the then Madaripur subdivision Mohila Awami League and wife of late Dr MA Kashem, a close associate of Father of the Nation Bangabandhu Sheikh Mujibur Rahman and former member of parliament.
In a message of condolence, she prayed for the eternal peace of the departed soul and conveyed deep sympathy to the bereaved family.
"My mother breathed her last due to old-age complications this evening at the residence of my second brother Prof Dr Shakhawat Hossain Shahin at Basundhara residential area here at the age of 87," one of the sons of the deceased BSS Chief News Editor (CNE) AZM Sajjad Hossain said.