BSS CNE Sajjad appointed as Press Minister in US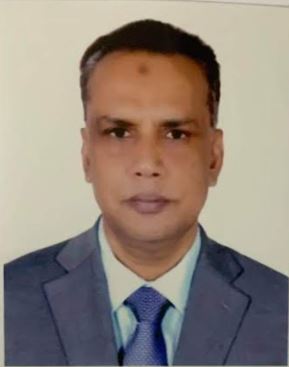 DHAKA, Aug 01, 2021 (BSS) – The government today appointed the incumbent Chief News Editor of national news agency BSS AZM Sajjad Hossain as the press minister at the Bangladesh Embassy in Washington DC.
The Public Administration Ministry today issued a gazette notification saying Sajjad would serve in that position on a three-year contract.
Sajjad is the youngest son of former Awami League lawmaker and close associate of Bangabandhu Late Dr MA Kashem, who was also an organiser of the Liberation War.
His mother Begum Hafizunnessa was the president of the then Madaripur subdivision Mohila Awami League.
Sajjad, a post-graduate in Mass Communication and Journalism from Dhaka University, made debut in journalism in 1995 joining a Bangla newspaper ahead of joining BSS as a sub-editor in 1997.
He was attached to the Press Wing of the Prime Minister's Office (PMO) from 2011 to 2020.
Sajjad's elder brother Professor Dr AZM Mostaque Hossain is the Vice Chancellor of Rajshahi Medical University (RMU).