Awareness meeting on primary eye care held in Rajshahi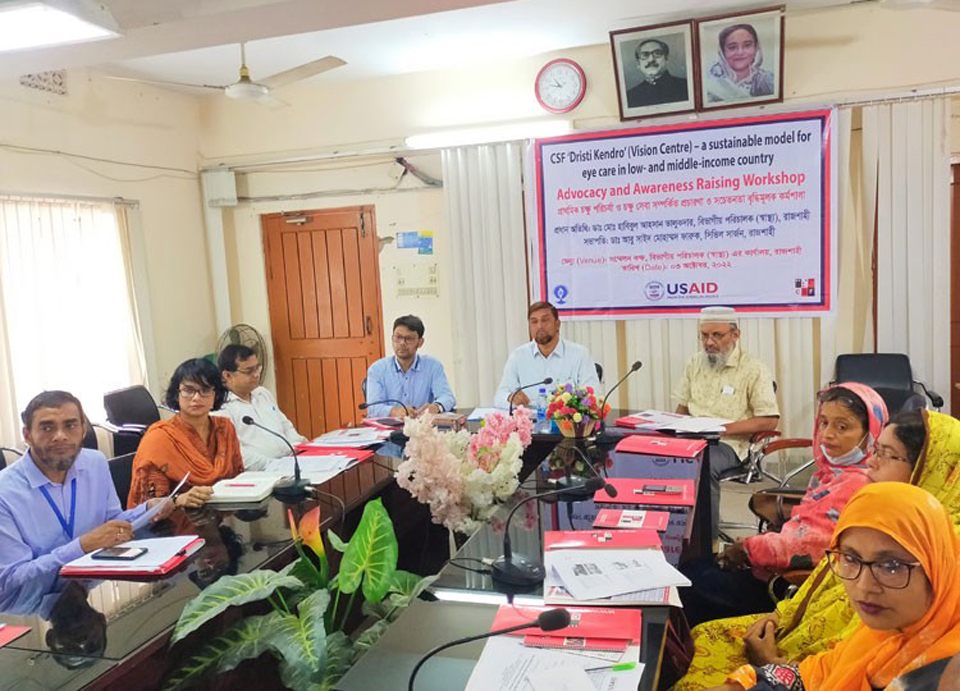 RAJSHAHI, Oct 4, 2022 (BSS)- A daylong workshop on primary eye care and treatment was held here yesterday aimed at creating awareness among the public in general about the importance of eye care.

Child Sight Foundation (NSF) hosted the workshop at the conference hall of Divisional Directorate of Health Services discussing and devising ways and means on how to improve the sector.
Divisional Director of Health Dr Habibul Ahsan Talukder addressed the workshop as the chief guest, while Civil Surgeon Dr Abu Sayeed Faruque was in the chair.
CSF Monitoring and Advocacy Officer Sirajul Haque, Admin Manager Ansar Ali, Programme Manager Risad Sultana and Admin Officer Mahatabur Rahman also spoke on the occasion.
The meeting was told that the CSF is intended to identify the severely visually impaired of blind children along with their main anatomical site and underlying etiology of blindness.
It has also been working to identify all preventable and treatable causes, particularly the avoidable causes, and to explore variation by socio-demographic variables.
Sirajul Haque said they are collecting epidemiological data on childhood blindness side by side with the large population in the country where blindness is known to be a major public health problem.