No SSC exam question paper leaked this year: Dipu Moni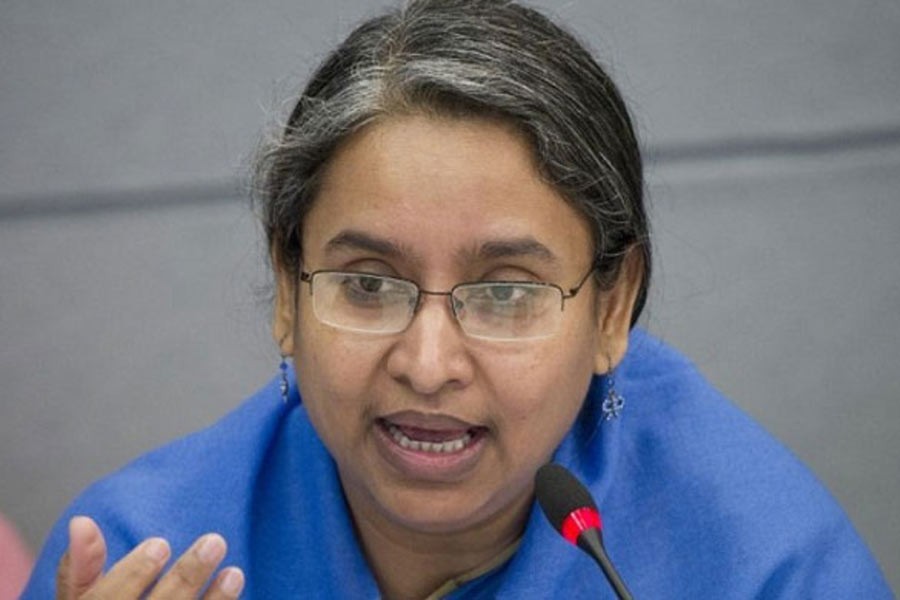 CHANDPUR, Oct 1, 2022 (BSS) - Education Minister and Joint General Secretary of Bangladesh Awami League (AL) Dr Dipu Moni today said no question paper of the SSC and its equivalent examinations was leaked this year.
"No question papers were leaked as the government took all necessary measures," she told the journalists today in a rally held at Sadar upazila auditorium in Chandpur.
Terming the incident in Dinajpur as unfortunate, she said it was not question paper leakage.
The secretary of the exam centre had several packets of question papers, she said, adding that the matter is being investigated.
"Action is being taken. That teacher has been suspended. All legal measures will be taken against him."
Regarding distribution of wrong question paper in some centres, Dipu Moni said wrong question papers were given in one/two places, basically, the mistake occurred when the question papers were packed in BG press.