DMP arrests 11 people for selling duty-free goods in open market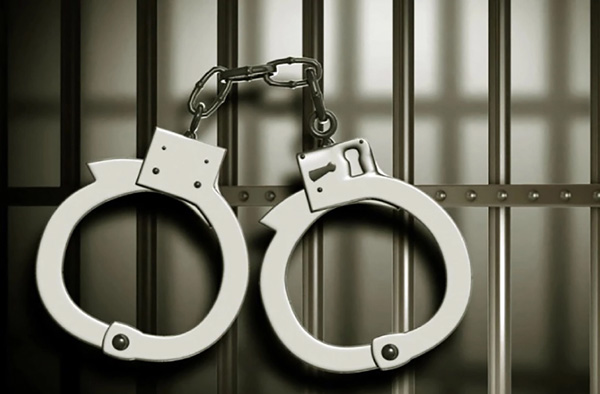 DHAKA, July 31, 2021 (BSS) - Detective Branch (DB) of Dhaka Metropolitan Police's (DMP) Lalbagh Division, in a drive, arrested 11 people on charges of selling duty-free goods in the open market.

DMP's Additional Commissioner (DB) AKM Hafiz Akhter told this at a press conference at DMP Media Center here, giving the details of the arrestees.

The detainees are: Md Shahadat Hossain, Md Saiful Islam Jibon, Md Rubel Akon, Md Masum, Md Monir Hossain, Md Robin alias Ridoy Sordar, Md Shahin Hawlader, Md Arif Hossain, Md Sohag Faraji, Md Nazim and Md Kamal Hossain.

As many as 506 rolls of stolen curtain fabrics were recovered from their possessions, the police said.

On the basis of this information, Hafiz said a detective team of the Organized Crime and Car Theft Prevention Unit arrested them from the Elephant Road and Satarasta areas of the capital.

During this time, six carved vans used for carrying clothes were also seized.
He said the arrested persons imported these duty-free clothes from China on bond facility and brought them from Chittagong port via Mymensingh (Bhaluka) to Satarasta Stand and Elephant Road area in Dhaka. These clothes were smuggled to the open market for extra profit but the government is constantly losing huge amount of revenue.

Besides, the country's spinning, weaving, dyeing and finishing companies are also under threat. They are gradually losing control of the competitive market due to not getting a fair price for their products.

A case was filed against them with New Market Police Station under the Special Powers Act.