Elections will be held timely as per constitution: Nuruzzaman Ahmed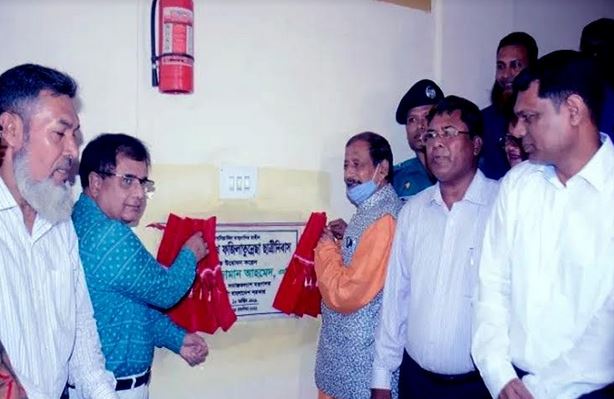 RANGPUR, Sept 25, 2022 (BSS) - Social Welfare Minister Nuruzzaman Ahmed today said the next general elections will be held at the right time according to the constitution.

"BNP must come to the elections to consolidate the democracy. If BNP does not participate, the elections will be held on time. In that case, people will choose their leadership," the Minister said.

He said this while talking to the reporters after inaugurating a five-storied buildings of Sheikh Kamal Hostel for male students and Sheikh Fazilatunnesa Hostel for female students at Rangpur Carmichael College here as chief guest.

The Minister said Prime Minister Sheikh Hasina has been working relentlessly for the public welfare after getting the responsibility of running the country while BNP is not accepting this.

"BNP has started the politics of burning to hinder the government's development activities. In the past, they (BNP) killed people with petrol bombs," he said.

The Minister said people of the country have already realized that the BNP does not want to allow democracy to develop.

"On the other hand, Prime Minister Sheikh Hasina is working for the development of democracy. As a result, 17 crore people of the country are in favor of the Prime Minister," he said.

The minister said the economy of the whole world has been shaken due to the outbreak of the Covid-19 pandemic. The present government has given free vaccines and food to people during the crisis.

"Besides, due to the Russia-Ukraine War, a new crisis has been created across the world. In this situation, the government has launched TCB, OMS and other programs to ensure that the people of the country can eat three meals a day," he added.

Rangpur Deputy Commissioner Md. Asib Ahsan, Carmichael College Principal Professor Dr. Amjad Hossain, General Secretary of Carmichael College Alumni Association Rakibus Sultan Manik, City Awami League President Safiur Rahman, its General Secretary Tushar Kanti Mandal and Associate Professor of Carmichael College Wahiduzzaman were present.