Dhaka receives 2nd AstraZeneca vaccine consignment from Japan Saturday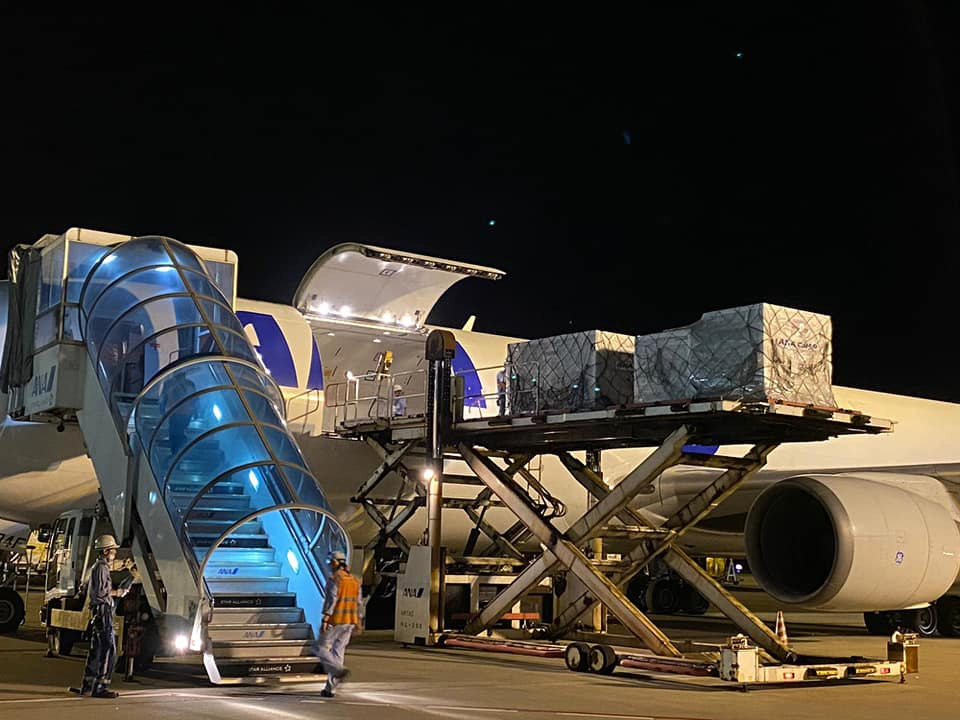 DHAKA, July 30, 2021 (BSS) - Bangladesh will receive 7,81,320 doses
of AstraZeneca vaccine on Saturday as the second consignment of
pledged more than three million doses of such jabs from Japan under
COVAX framework.
Bangladesh Ambassador to Japan Shahabuddin Ahmed saw off the second
consignment of Japan-manufactured AstraZeneca vaccine at the Narita
airport near Tokyo today, according to the Bangladesh Embassy in
Tokyo.
The freight of ANA carrying the vaccine departed from the Narita
Airport Terminal-1 at 10:40 pm (Japan local time) tonight and is
scheduled to arrive here at around 3pm on Saturday.
On July 24, Bangladesh received 2,45,200 doses of Astra Zeneca
vaccine as the first consignment from Japan under the COVAX
facilities.
COVAX, a global alliance, is a worldwide initiative aimed at
equitable access to Covid-19 vaccines directed by Gavi, the Vaccine
Alliance.
These consignments of vaccine is important for Bangladesh as around
1.5 million people are waiting for the second dose of this Oxford made
vaccine.
Bangladesh has so far received 1.2 crore doses of AstraZeneca
vaccine from the Serum Institute of India (SII).
Earlier, Foreign Minister Dr AK Abdul Momen said the government has
already made a good lineup of getting more COVID-19 vaccines from
different sources under COVAX along with commercial purchase to ensure
steady supply of jabs for the countrymen.