Sustainable dam to stop intrusion of saline water stressed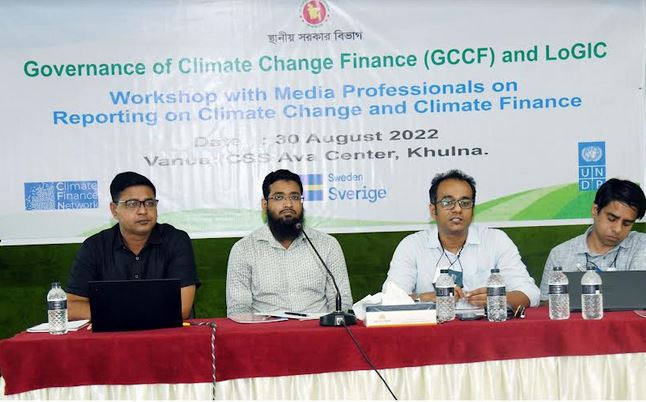 KHULNA, Aug 30, 2022 (BSS) – Speakers at a workshop today underscored the need for construction of sustainable dam (embankment) to stop intrusion of saline water in country's costal belt.
"Country's southern region are the worst affected due to climate change. So, the people of coastal belt of Khulna have demanded to get advantage for using climate fund," they said while speaking at a workshop here.
Local Government Initiative on Climate Change (LoGIC) of United Nation Development Programme (UNDP) organized the workshop with media professionals on climate change and climate finance.
Capacity Building Officer of LoGIC Project Md Shariful Islam presented the keynote paper with Assistant Information Officer of Press Information Department (PID) Md Atiqur Rahman in the chair.
Demanding the enhancement of transparency and accountability for using climate fund, the journalists urged to help by giving elaborate information in ongoing development activities of climate change to publish real information based story.
In the keynote paper, Shariful Islam said around 2.30 crore people of country's southern region are feared to be displaced due to climate change impact in future. Salinity rising trend of the southern belt will enhance 6 percent side by side around 3,000 square kilometers volume of cyclone trend area will be increased.
He also underscored to get importance to formulate real policy, implementation and technology based management.
Besides, elaborate discussion was held for playing role of mass media to get solution of the problem of climate change in the Khulna region.
Coordinator of District Climate Change of LoGIC Project Sheikh Foysal Shah, Finance Coordinator Md Asadul Haque and journalists from the print and the electronic media, addressed the workshop.