Tawfiq-e-Elahi hopes to overcome energy crisis with united efforts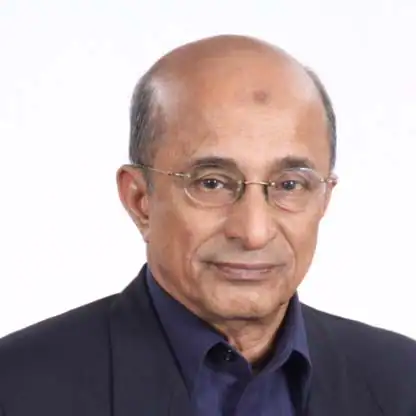 DHAKA, Aug 18, 2022 (BSS) – Adviser to the Prime Minister on Power, Energy and Mineral Resources Dr Tawfiq-e-Elahi Chowdhury Bir Bikrom today hoped that the country's ongoing power and energy problems, caused by the Russia-Ukraine war, will be overcome with the united efforts of all.
He expressed the hope at a round table meeting titled "Energy security and development challenges for developing countries: Bangladesh case" organized by the Hudson Institute in Washington DC yesterday, according to a press release, received here today.
Ambassador of Bangladesh to the United States of America (USA) M Shahidul Islam and other officials of the embassy were present at the event.
Aparna Pandey, the Director of the Future of India and South Asia Initiative at the Hudson Institute, Washington DC, conducted the round table discussion.
Dr Tawfiq-e-Elahi Chowdhury further said that electricity and energy problems are not the problem of Bangladesh only rather it is now a global problem.
"This problem can be solved if we all work together regardless of the party, including the media," he said.
He said that due to the huge price hike of energy and the shortage of supply, the world has been affected by its impacts whereas Bangladesh is also dealing with the situation.
In this context, he called upon the international community to come forward to find a solution to this global crisis.
The advisor said they need to play a more robust role to put an end to the Russia-Ukraine war.
He highlighted the unprecedented development in the energy sector in Bangladesh in the last 13 years under the dynamic and visionary leadership of Prime Minister Sheikh Hasina.
He said that electricity has reached every house in the country and the economy of is progressing rapidly due to the huge contribution of electricity and energy in the agriculture and industrial sectors.
He noted that the government has undertaken pilot projects to boost production of renewable energy like solar power aiming to reduce dependency on fossil energy.
Bangladesh is working with neighboring countries to utilize hydropower, he continued.
Representatives from the United States Department of State, the House Foreign Affairs Committee, the US-Bangladesh Business Council, the National Bureau of Asian Resources, the US Institute of Peace and the Atlantic Council participated in the hour-long roundtable discussion.