Final rehearsal in building fundamentalist state staged on August 17 in 2005: Hanif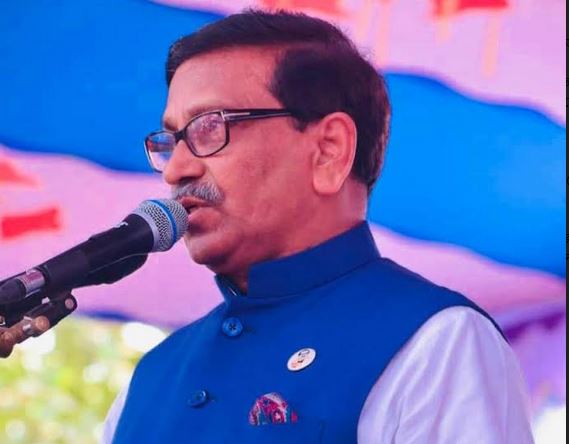 DHAKA, Aug 17, 2022 (BSS) - Awami League (AL) Joint General Secretary Mahbubul Alam Hanif today said that the BNP-Jamaat wanted to build a radical and fundamentalist-state in Bangladesh and the final rehearsal of that plotting was the series bomb blast on August 17 in 2005.
"The BNP-Jamaat was plotting to build a radical and fundamentalist-state in Bangladesh and its final rehearsal was on August 17 in 2005," he said.
The AL leader said these at a protest rally organized by Dhaka City South and North units of AL in front of the main gate of the Institution of Engineers, Bangladesh (IEB) to denounce the nationwide series of bomb attacks.
"The August 17, 2005 was a scandalous day in the history of Bangladesh due to the countrywide simultaneous bomb attacks, carried out by the banned militant outfit Jama'atul Mujahideen Bangladesh (JMB)," he said.
There were series bomb attacks in more than 500 places in 63 districts all over the country, he said, adding that it was not an isolated incident.
The BNP-Jamaat had led the country into darkness, he said, adding that Prime Minister Sheikh Hasina is taking the country forward in development and progress by bringing light to Bangladesh from that state of darkness.
He asked the BNP leaders whether they would take Bangladesh to countries like Taliban Pakistan or Afghanistan as BNP leaders often mentioned a line that 'Take back Bangladesh'.
Stating that the BNP could not develop the country for five years, he said, the BNP-Jamaat, while in power, looted the country's resources by building Hawa Bhaban and led the country to extremism and fundamentalism.
"Today millions of leaders and workers of Awami League have come to the field. We just want to prevent all conspiracies (hatched by BNP-jamaat) at any cost and take the country forward maintaining the development spree under the leadership of the premier Sheikh Hasina," he continued.
Awami League General Secretary Obaidul Quader was present as the chief guest in the protest rally with Dhaka North City unit of AL President Sheikh Bazlur Rahman in a chair.
AL Presidium Members Matia Chowdhury, Dr Abdur Razzaque, Mofazzal Hossain Chowdhury Maya, Jahangir Kabir Nanak, Abdur Rahman and Advocate Kamrul Islam, Joint General Secretaries Dr Hasan Mahmud and AFM Bahauddin Nasim, Organizing Secretaries Ahmad Hossain, Mirza Azam and SM Kamal Hossain and Dhaka South City AL President Abu Ahmed Mannafi also spoke in the rally.