Over 500 motorcycle thieves gang arrested: police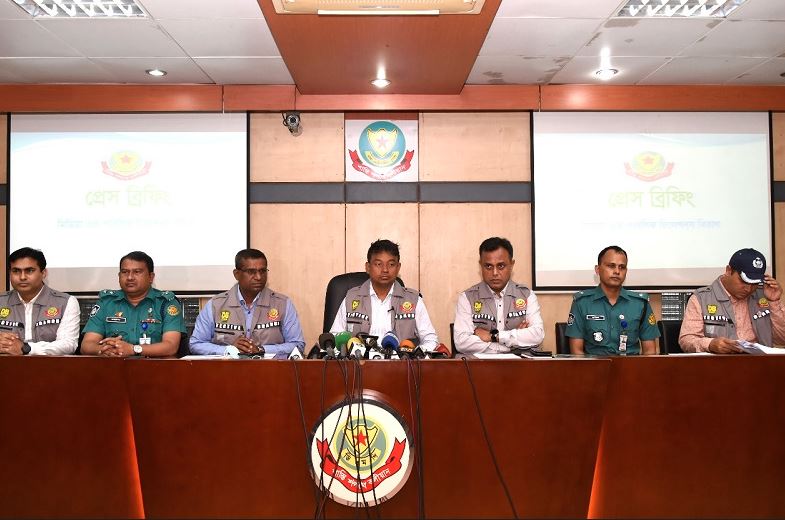 DHAKA, Aug 17, 2022 (BSS) – Additional Commissioner of Dhaka Metropolitan Police (DMP) Mohammad Harun-or Rashid said the Detective Branch (DB) arrested more than 500 members of organised motorbike thieve gang since 2015.
"Wari division under the DB arrested more than 500 thieves of organized gangs by conducting special operations in different areas of Dhaka city," he said this while addressing a press briefing at DMP media centre.

The arrested include Noor Mohammad, Md Rabin, Md Abu Bakar Siddique alias Sajal, Md Monir Hossain and Md Akash. The DB also recovered 13 stolen motorcycles from their possession, Harun said.
He, also DB chief, said on April 2, 2022, a Gixxer-Suzuki Motorcycle belonging to Md Sadek Hossain was stolen from the parking place of Salauddin Bhavan at Tikatuli.
A case was registered with Wari police station based on the complaint of the victim. Later, the investigation of the case was entrusted to the DB of DMP, while another motorcycle theft case of Gandaria police station was also investigated by the DB police, the DB chief said.
He said that a smart team started working under assistant police commissioner Mahfuzur Rahman of DB's organized crime and car theft prevention team.
Harun said that firstly the DB team arrested Noor Mohammad and Md Robin with the help of CCTV footage and technology. Later, three others were arrested based on the information provided by the two arrestees.
Regarding the crime strategy of the arrested persons, He said that thieves Noor Mohammad and Robin used to roam around the targeted motorcycle and smoke cigarette or take tea and later they stole the targeted motorcycle with their manufactured master key.
Later, they fled with the motorcycle and took to Dohar area through their other accomplices Abu Bakar Siddique, Monir Hossain and Md Akash through the Postagola or Babubazar Bridges, the DB chief added.
He said the thieve gangs also briefed to customers that motorcycle was brought from border areas and sold at lower price.