If BNP destroys public property, AL will give befitting reply: Hasan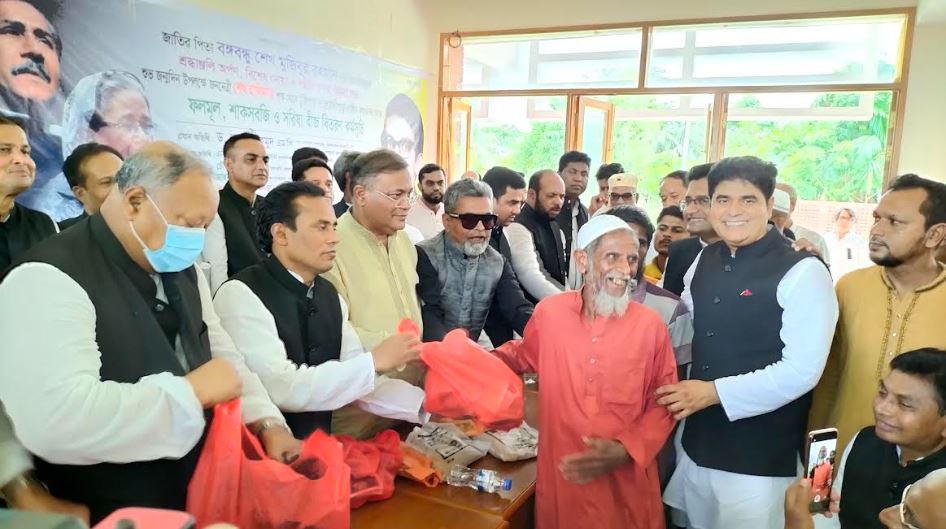 TUNGIPARA, Gopalganj, Aug 5, 2022 (BSS) - Information and Broadcasting Minister and Awami League (AL) Joint General Secretary Dr Hasan Mahmud today said if BNP destroys people's life and property and hurls petrol bomb on innocent people likewise previous periods, AL would give them a befitting reply.
"Actually BNP is hatching conspiracy. If BNP destroys people's life and property, hurls petrol bombs like earlier, Awami League will take to streets," he said.
Hasan was addressing as the chief guest a seed distribution ceremony of fruits, vegetables and mustard for farmers of Tungipara and Kotalipara at Tungipara Upazila AL office marking the 73rd birth anniversary of Shaheed Sheikh Kamal.
He said as they are observing grief in August, the month of morning, they would take to streets in next September. Then BNP would not get any path to flee, he said.

With AL Relief and Social Welfare Secretary Sujit Roy Nandi in the chair, AL Organizing Secretary SM Kamal Hossain and Gopalganj district AL General Secretary Mahbub Ali Khan spoke on the occasion as the special guests.
Hasan said BNP gave speeches sitting at home and staged demonstration in front of Jatiya Press Club in the capital.
Number of crows in trees was much more than the number of people in BNP's demonstration, he mentioned.
No other party stood beside people during coronavirus pandemic as like as Awami League, he said, urging all to remain alert as BNP is actually hatching conspiracy.
Moderated by AL deputy office secretary Sayem Khan, the function was addressed by Kotalipara AL president Bhabendra Nath Biswas and Tungipara AL general secretary Md Babul Sheikh, among others.
Hasan distributed seeds of 15 varieties of vegetables, fruits and mustard among 1,000 farmers of Tungipara and Kotalipara.