Sheikh Kamal Business Incubation Center to be established in universities:  Palak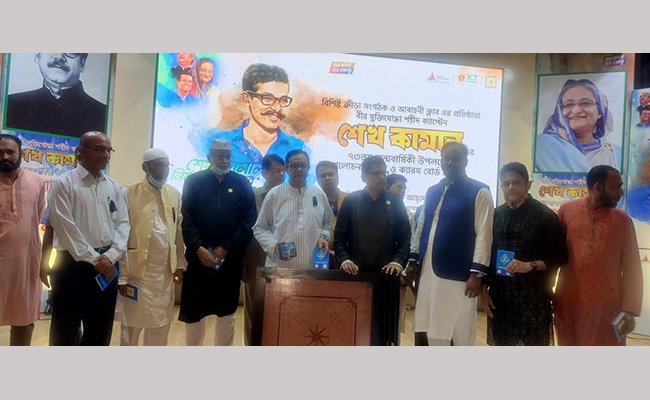 DHAKA, August 5, 2022 (BSS) - State Minister for Information and
Communication Technology Junaid Ahmed Palak today said Sheikh Kamal Business
Incubation Center will be established in the country's every university.
"To remember the contribution and memory of Sheikh Kamal, who is a creative
genius, Sheikh Kamal Business Incubation Center will be established in every
university of the country," he said.
Palak said this as the chief guest at a discussion marking the 73rd birth
anniversary of Shaheed Captain Sheikh Kamal, one of the pioneers of modern
sports and cultural movement of Bangladesh.
Bangladesh Carrom Federation organised the programme at the Bangladesh
Computer Council Auditorium in the capital's Agargaon area, said a press
release here.
"Sheikh Kamal IT Training and Incubation Center is being built in each
district of the country under the guidance of Bangabandhu's grandson Sajeeb
Wazed Joy, the architect of of digital Bangladesh," the state minister said.
He mentioned that the age at which Sheikh Kamal despised life and jumped into
the Liberation War, played a role in modernizing art, literature, culture and
sports, the boys and girls of that ages can experience Sheikh Kamal through
self-employment in their respective cities by taking certificate or diploma
courses from the incubation and business center.
"Sheikh Kamal is a unique source of inspiration to the country's young
generation whose heroic journey will serve as a beacon of light to the their
dreams forever," he said.
Former Chief Whip ASM Feroz, MP, Member of the Parliament (MP) of Mymensingh-
8 constituency Fakhrul Imam, MP of Tangail-2 Soto Monir attend the programme,
among others.