Kamal was true friend in need: Atiqul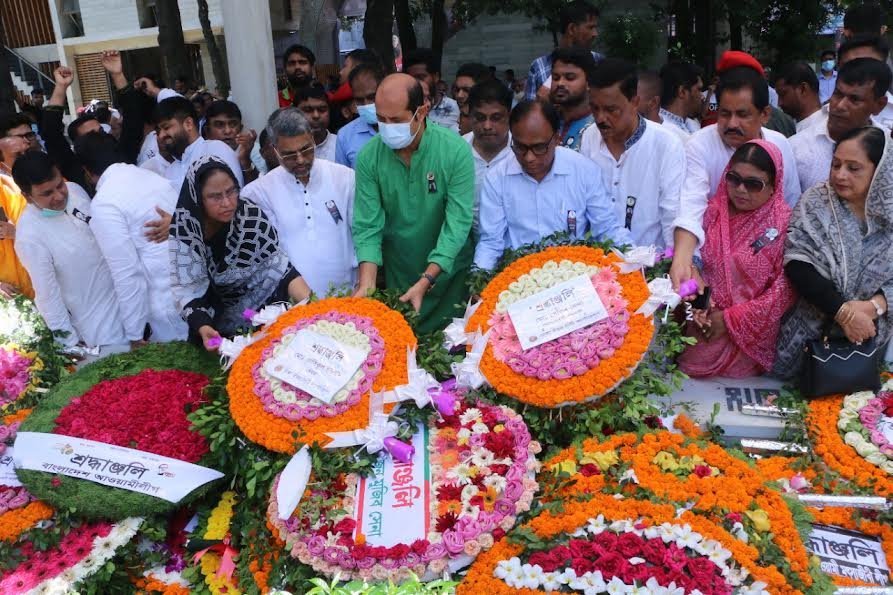 DHAKA, August 5, 2022 (BSS) - Dhaka North City Corporation (DNCC) Mayor Md
Atiqul Islam today said Shaheed Sheikh Kamal was a genuine friend of the
people during their bad times.
"Sheikh Kamal was a true friend of people in need. During his short span of
life, he did many things for the people in 26 years. From the street of
politics to the playground, from the theater to the battlefield, he has left
the mark of his talent and courage in all places. He initiated the
development of sports and culture of the country and the people are reaping
benefits of it," he said.
The DNCC mayor said this after paying rich tribute to the valiant freedom
fighter Sheikh Kamal, the eldest son of Father of the Nation Bangabandhu
Sheikh Mujibur Rahman, by placing wreath at Kamal's grave in the city's
Banani area on the occasion of his 73rd birth anniversary.
After laying the wreath, a special prayer was offered for seeking eternal
peace of the departed soul of Shaheed Captain Sheikh Kamal.
"Sheikh Kamal was a young organiser and he played a heroic role in the Great
War of Liberation in 1971," Atiqul said, adding that he was assassinated
along with most of his family members on the night of August 15, 1975.
He was the founder of Abahani Krira Chakra, one of the best sports
organisations in the subcontinent, the mayor added.
Chief Executive Officer of DNCC Selim Reza, councilors and its senior
officials were also present there, among others.