Nasrul urges all to be more frugal in using power, gas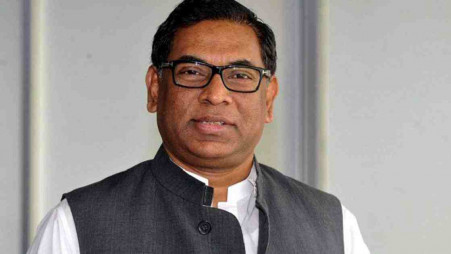 DHAKA, July 6, 2022 (BSS) - State Minister for Power, Energy and Mineral Resources Nasrul Hamid has urged all to be more economical in using electricity and gas considering the recent situation of the country.
Explaining the current situation of power and energy, he said: "All have to be economical in using electricity and gas as the impacts of the COVID-19 pandemic and Russia-Ukraine war have made the fuel market extremely unstable."
Over the last two years, the global pandemic has made (adverse) impacts everywhere, he said in a statement on Tuesday, said press release here today.
Besides, the Russia-Ukraine war has plunged the world into a deep crisis just when everyone was recovering from the impact of the COVID-19, he added.
He said that this crisis is prevalent not only in developing countries but also in many developed countries.
"The effects of the war have made the fuel market extremely unstable. The international food market is also volatile. This global crisis has put us in danger," he continued.
Bangladesh has recently achieved a unique export milestone of 52 billion dollar, the state minister said, adding that which means due to uninterrupted supply of gas and electricity in the last one decade, the industrialization of the country has unprecedentedly developed.
Before the 2008 elections, Prime Minister Sheikh Hasina had promised in her manifesto "Din Bodoler Sonod" (A Charter for Change) to give electricity to everyone's homes.
"We have implemented that vision. There is no substitute for uninterrupted gas and electricity to improve living standard of the people. We are moving towards that goal. But due to the war, there is a sudden drop in rhythm everywhere," he said.