Time running out for UN biodiversity draft, delegates told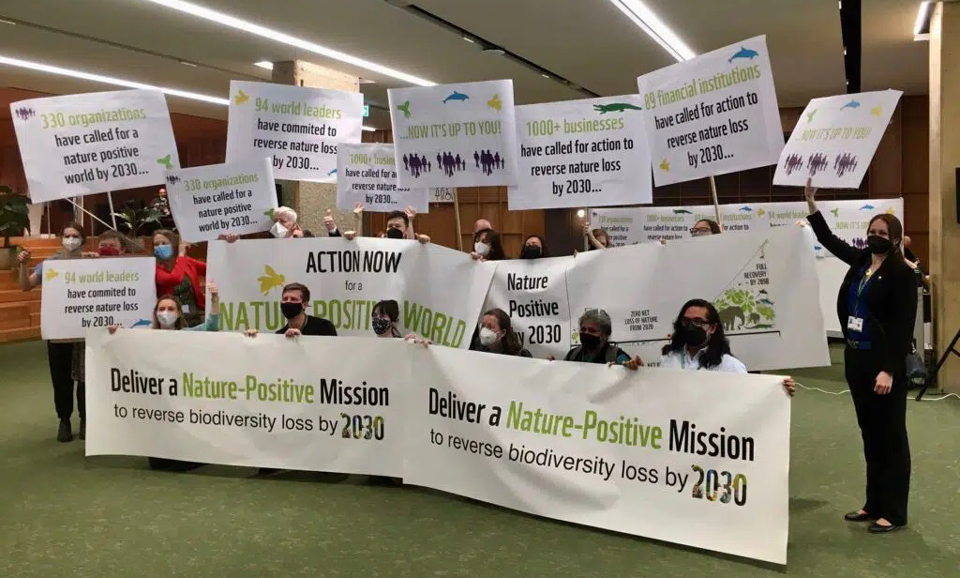 NAIROBI, June 25, 2022 (BSS/AFP) - Delegates at UN biodiversity talks in Nairobi were told Friday that time was running out to draw up a draft text for a much-delayed global pact to protect nature from the damage wrought by human actvity.

Representatives from almost 200 countries in the UN's Convention of Biological Diversity (CBD) have been meeting since Tuesday for a final session before the COP15 summit in Montreal in December.

They are tasked with hammering out details of a draft text outlining a global framework to "live in harmony with nature" by 2050, with key targets to be met by 2030.

International efforts to protect the natural world -- including the air we breathe, the food we eat and the water we drink -- have been hampered by the Covid-19 pandemic, while the destruction continues at a frantic pace.

Despite some progress in Nairobi, "it is clear that more needs to be done, we have only two days left", Zhou Guomei, who represents COP15 chair China, told the delegates.

She called on them to draft a "concise, inspirational and communicable document" to make clear to ministers at COP15 what "critical" issues needed to be resolved to enable them to reach a final agreement.

"At the current pace it will not be possible to have a text for COP15," warned Francis Ogwal of Uganda, one of the two co-chairs of the Kenya negotiations.

"We ask you to continue to work in the spirit of compromise," added Canada's Basile van Havre.

COP15 was originally due to be held in China in 2020 but postponed several times due to Covid-19. It will now be held in the Canadian city of Montreal from December 5 to 17, still under China's presidency.

A central pillar of the planned nature pact is to conserve at least 30 percent of the planet's land and oceans by 2030.

More than 90 world leaders have signed a pledge over the past two years to reverse nature loss by then, stating that the interconnected threats of biodiversity loss and climate change are a "planetary emergency".

The text currently on the table is peppered with brackets on almost every line, which means there is not a consensus on the wording.