Govt will provide everything necessary for flood victims: Shahab Uddin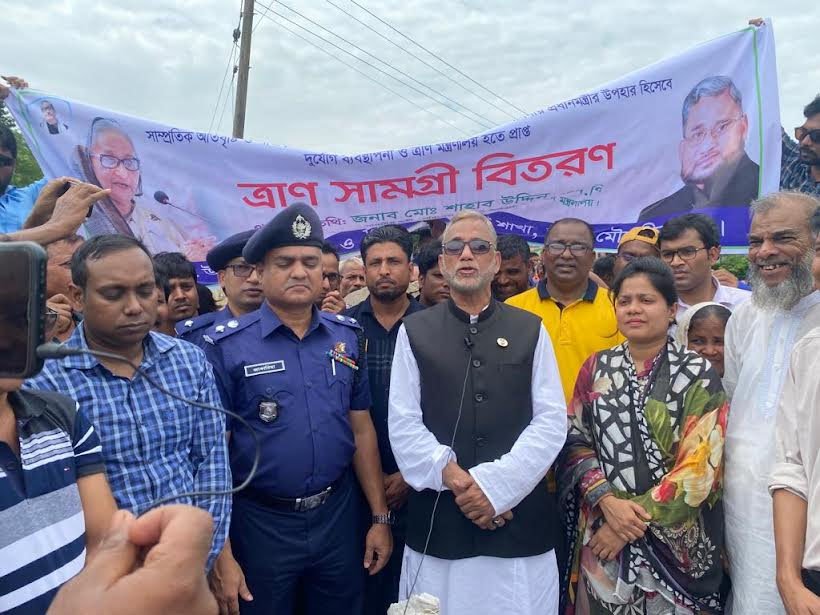 MOULVIBAZAR, June 22, 2022 (BSS) - Environment, Forest and Climate Change
Minister Md Shahab Uddin today said the government is doing everything
necessary for the flood-affected people.
"This government is and will remain beside the helpless people in any
disaster including floods," he said this while inspecting various flood-hit
places in Juri upazila of Moulvibazar.
The environment minister said as long as there is flood, everything necessary
including food will be provided, a ministry press release said.
"Prime Minister Sheikh Hasina came to Sylhet and announced that she would do
everything necessary for the flood affected people," he said, adding that
along with the government, Bangladesh Awami League and all its affiliates are
and will remain beside the affected people.
"Our country is a flood-prone one so we have to be prepared for such
disasters," he said.
Noting that the floods in Moulvibazar may continue for a few more days, the
minister said in case of more floods, the power supply is cut off due to
submergence of power stations, so necessary equipment including matches,
flashlights and candles have to be kept ready.
Shahab Uddin advised people to contact with Upazila Nirbahi Officer, Officer-
in-Charge of the Police Station, chairmen of the union parishads and other
party leaders in case of any necessity.

He distributed relief materials among the helpless people.
Juri Upazila Nirbahi Officer Sonia Sultana and Upazila Parishad Vice Chairman
Rinku Ranjan Das were present on the occasion.
The environment minister distributed relief items including rice, pulses,
potatoes, water purification tablets and other relief items among 850 flood-
affected families of Juri upazila.
Earlier, he also distributed VGF rice among the flood victims at Baralekha
Municipality auditorium.