IGP offers Eid prayers at Rajarbagh Police Lines mosque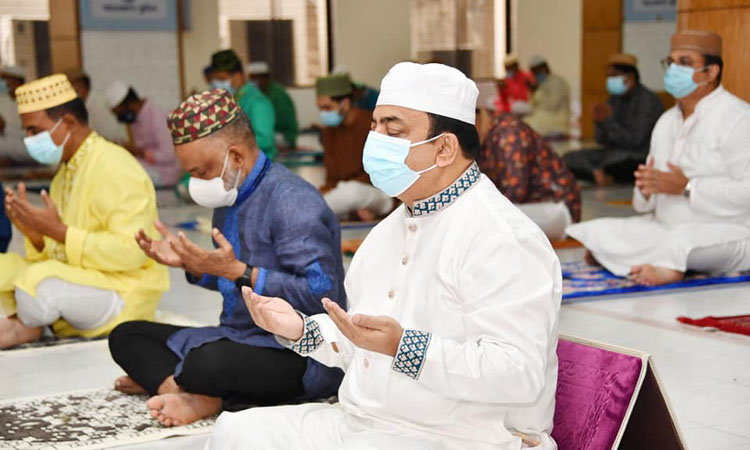 DHAKA, July 21, 2021 (BSS) – Inspector General of Police (IGP) Dr Benazir Ahmed today offered his Eid-ul-Azha prayers at the city's Rajarbagh Central Police Lines mosque.
He took part in the first Eid jamaat (congregation) in the morning.
High officials of police, general devotees also joined the Eid congregation following heath safety guidelines and physical distancing .
Special prayers was also offered seeking continued peace and progress of the nation as well as global peace for the Muslim Ummah . .
The devotees also prayed to Almighty Allah as the world community will return to normal life after getting rid of the coronavirus pandemic.
Later, the IGP extended Eid greetings to police officers , staffs and devotees .