A woman inspires hundreds to become entrepreneurs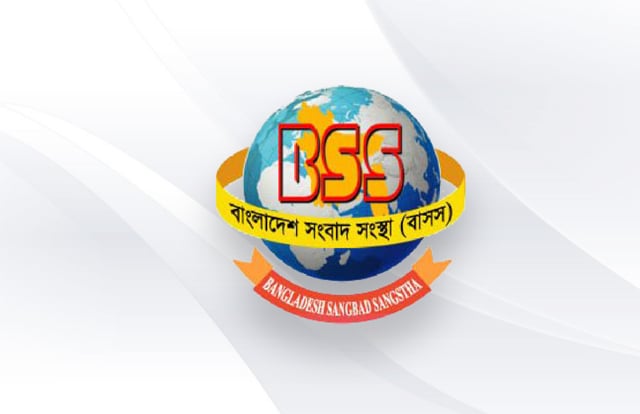 DHAKA, June 3, 2022 (BSS) - Sumona, a mid-aged woman turning into a
successful business person with her creative and innovative craftsmanship,
has become a source of inspiration to hundreds of wistful indomitable girls
who have been dreamt to be an entrepreneur in Rajshahi city.

"She is our super guide and a coach who takes out the best outcome from us,
to give us the courage to stand on own feet fighting against all odds in our
soundings," said Mohtamima Jahan, a student of History Department of Rajshahi
College, while trying to describe how Sumona became an
inspiration of hundreds girls like her in the city.
Rokeya Pervin Sumona, who basically works with different diversified jute
products, became popular to many by her training center named "Protisthan
Boichitra" from where she is imparting skill training on various handicrafts
as well as sharing her experience on how to make market access with
innovative products.
"When I had started my journey as an entrepreneur, I did always feel absence
of a proper guide and a trainer. So, when I got success after a tough fight
against the winds as a woman, I decided to open a training center for the
intending entrepreneurs especially the girls," she said.
Sumona is basically experts in producing different diversified jute products
though she also provides training on making other handicrafts apart from the
jute products.
"It was my long-lasted dream that I'll impart training on diversified jute
products to other women as the products come up with hope in restoring the
glory of jute once known as the golden fiber of Bangladesh," she said.
Apart from giving training, the self-relient entrepreneur said, she is
motivating the women to become an entrepreneur as well as try to help them
connect with the markets.
"Our women are talented, creative and innovative but their confidence and
courage are not enough to stand on own feet. So, I concentrate on the matter
for giving them courage and telling them "yes, you can do it."," Sumona said.
Currently, hundreds of woman entrepreneurs in the Rajshahi city have been
working with different kind of diversified jute products ranging from bags,
purses, bed-sheet, sofa cover, blankets, curtain, floor mat, sweater,
blazers, gents and ladies shoes, Sarees, Ornaments and
ornament boxes, ladies three pieces and home d,cor items.

"The best part of the training center is that it gives us a guideline for
regarding to sell our diversified jute products to the customers," said
Mohtamima.
After getting training from the institution, Jahan said, she started
producing diversified jute products from last year investing only Taka 1000.
"In one year, I made a profit of Taka 30,000 by investing Taka
10,000," she added.
"In the last couple of years, sales of diversified jute goods picked up and
we are witnessing 15-20 percent yearly growth," Sumona said, adding that if
the government provides more policy supports to reach out the global buyers,
the entrepreneurs would be able to export goods worth about billion dollars
as the demands of jute diversified goods are increasing very fast in the
global markets.
Apart from the government initiatives, she also thanked Micro Industries
Development Assistance and Services (MIDAS), a non-government organisation
that is playing an important role in making diversified jute products popular
in home and abroad by arranging different training and fairs.
MIDAS, one of the pioneers in the field of entrepreneurship development and
business management training in the country, has provided training to
entrepreneurs and individuals across the country.
Assistant General Manager of MIDAS Md. Ebrahim Hossain said the organisation
is committed to the development of a sound and rapidly growing micro, small
and medium enterprise sector in the country through facilitating capacity
building.
"We arrange fair across the country to increase sell of the entrepreneur's
products as well as to create a bridge between the entrepreneurs and the
markets," he added.
According to the Jute Diversification Promotion Center (JDPC), there are 232
items of diversified jute goods in the country and as of selling those
diversified jute goods stood at about Taka seven billion in the markets of
home and abroad last year.