Pro AL panel sweeps DU senate polls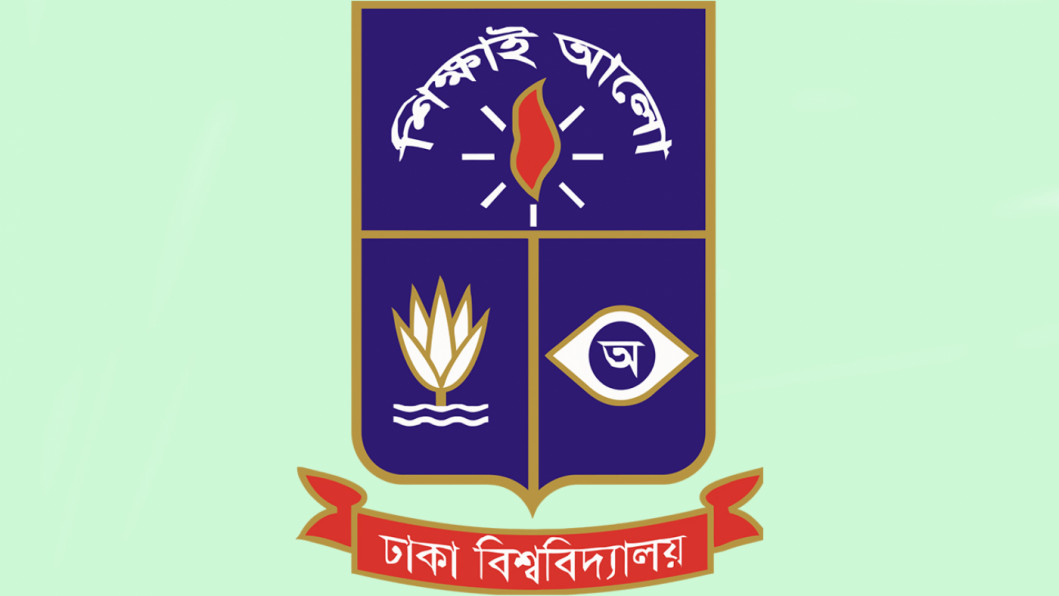 DHAKA, May 24, 2022 (BSS) - Pro-Awami League 'blue panel' teachers swept the
senate elections of Dhaka University today winning 32 seats out of 35 while
BNP-backed 'White panel' bagged only three posts.
Election Commissioner and University Treasurer Professor Mamtaz Uddin Ahmed
announced the results this afternoon the results of the election at 4:00pm at
Nabab Nawab Ali Chowdhury Senate Bhaban.
Earlier, the polls were held at the Nawab Ali Chowdhury Senate Bhaban of the
University from 9 am to 2 pm.
In accordance with Article 20 (1) (L) and (3) of the Dhaka University Order -
1973, the election was conducted by DU Treasurer Professor Mamtaz Uddin Ahmed
on behalf of the Vice-Chancellor.
Teachers' representatives from Blue panel are: Professor of the Department of
Sociology AKM Jamal Uddin, Professor of Television, Film and Photography
department AJM Shafiul Alam Bhuiyan, Professor of Islamic History and Culture
Abdul Basir, Professor of Banking and Insurance Abdullah Al Mahmud, Professor
of Physics Ishtiaq M Syed, Professor of Biochemistry and Molecular Biology
AKM Mahbub Hasan, Professor of Clinical Pharmacy and Pharmacology ASM Abdur
Rahman, Professor of Persian Language and Literature KM Saiful Islam Khan,
Professor of Mathematics Chandra Nath Poddar, Professor of Sociology Zinat
Huda, Professor of Meteorology Touhida Rashid, Professor of Drawing and
Painting Nisar Hossain, Professor of Pharmacy Feroz Ahmed, Professor of
Linguistics Firoza Yasmin, Professor of Botany Mihir Lal Saha, Professor of
Islamic Studies Abdur Rashid.
Besides, Professor of Organization Strategy and Leadership Muhammad Abdul
Moen, Professor of Zoology Feroz Zaman, Professor of Population Sciences
Billal Hossain, Professor of History and Culture of Islam Abdur Rahim,
Professor of Applied Mathematics Abdus Samad, Professor of Disaster Science
and Climate Resilience Md Zillur Rahman, Professor of Criminology Zia Rahman,
Professor of Nutrition and Food Science Nizamul Haque Bhuiyan, Professor of
Marketing Masudur Rahman, Professor of Microbiology Mizanur Rahman, Professor
of Peace and Conflict Studies Rafiqul Islam, Professor of Applied Mathematics
Shafiqul Islam, Professor of Robotics Lafifa Jamal, Professor of Linguistics
Sikdar Monwar Morshed, Professor of Law Seema Zaman, Professor of Computer
Science and Engineering Hafiz Muhammad Hasan Babu won the poll.
Those who have won from the white panel - Professor of Statistics Lutfar
Rahman, Professor of Physics ABM Obaidul Islam, Professor of Biochemistry and
Molecular Biology Mamun Ahmed.
In the morning, Vice-Chancellor Professor Md Akhtaruzzaman, Pro-Vice
Chancellor (Administration) Professor Muhammad Samad and Pro-Vice Chancellor
(Academic) Professor ASM Maksud Kamal visited the polling station.