Former AL leader Mokbul Hossain's 2nd death anniversary tomorrow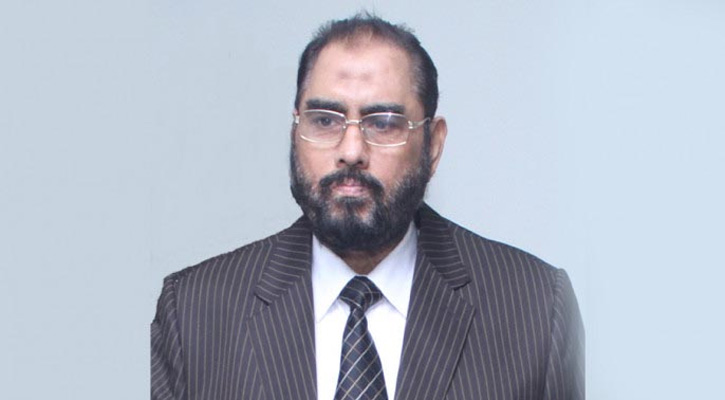 DHAKA, May 23, 2022 (BSS) - The second death anniversary of former Awami
League (AL) Advisory Council Member and lawmaker Alhaj Mokbul Hossain will be
observed in a befitting manner tomorrow.
Marking the day, Swechchhasebak League will organize a discussion at the
Diploma Engineers' Institute in the city's Kakrail area while AL Presidium
Member Mofazzal Hossain Chowdhury Maya, Bir Bikram, will address it as the
chief guest.
Prime Minister Sheikh Hasina today issued a message seeking eternal peace for
the departed soul of Mokbul and divine blessings for him.
"I pray so Almighty Allah gives befitting reward to this workaholic and
philanthropist politician for his honesty and good deeds," she said along
with extending deep sympathy to the bereaved family members of Mokbul.
Mokbul established himself as a leading activist on the streets and a
successful organizer in every democratic movement and struggle during the
party's difficult times, said Sheikh Hasina, also AL president.
He joined Chhatra League being imbued with the ideals of the greatest Bengali
of all time, Father of the Nation Bangabandhu Sheikh Mujibur Rahman, she
said, adding that enduring various persecutions and torture, he performed his
duty with utmost sincerity at different levels of the party and led it
upholding those ideology.

He has played a pioneering role in establishing and organizing the Bangladesh
Awami Swechchhasebak League and successfully served as the organization as
its chief, the premier said, adding Mokbul was elected lawmaker from Dhaka-1
constituency (Dhanmondi-Mohammadpur), which was once a safe haven of
terrorism and drugs, in 1996 with huge public mandate.
As an elected public representative, he made Dhanmondi-Mohammadpur as a
terror and drug free zone, Sheikh Hasina said, adding that along with
carrying out overall socio-economic development in the area, he established
several colleges, varsities, madrasahs, orphanages, medical colleges and
hospitals.

Noting that Mokbul always stood beside the local people during their
happiness and sorrow, she said, moreover, he carried out massive development
works, including constructing mosques, markets and roads, and resolved water
and electricity crises, which will be remembered forever by the people of his
area.

Alhaj Mokbul Hossain breathed his last at the Combined Military Hospital,
Dhaka, on May 24 in 2020 at the age of 70.
He served as the president of Jagannath College unit of Chhatra League in
1966 and Dhaka University's Social Welfare Institute unit from 1968 to 1971.
Mokbul joined the Liberation War and served the Swechchhasebak League as the
founding convener.
His son Ahsanul Islam Titu is a ruling party lawmaker in the current 11th
parliament from Tangail-6 constituency.