Tipu urges party leaders to maintain honesty, integrity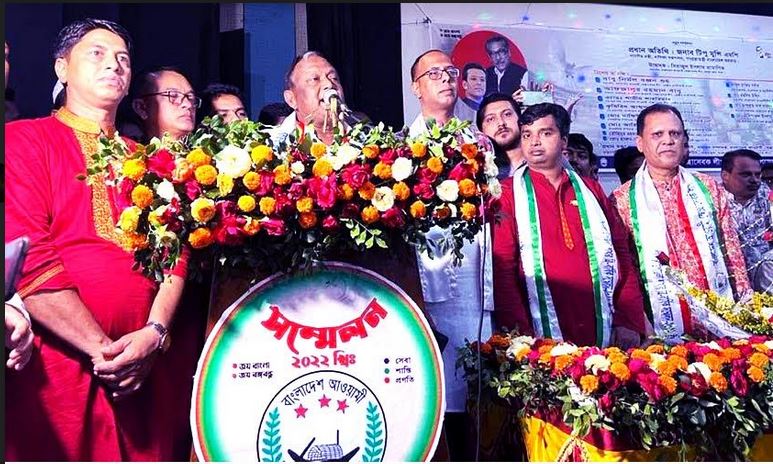 RANGPUR, May 13, 2022 (BSS) - Commerce Minister Tipu Munshi has urged leaders and workers of Awami League and its associate bodies to maintain honesty and integrity in the days to come.

"Polite and gentle leaders and workers should come forward for the party. The associate organizations of Awami League should be strengthened further. The identity of the real leader will be proved in the leadership of the future days," he said.

The minister was addressing the triennial conference of Pirgachha upazila Awami Swechchasebak League (ASL) at Pirgachha upazila parishad auditorium on Friday afternoon as the chief guest.

Regarding the widespread consumer outrage and dissatisfaction with the supply crisis of edible oils in recent days, Tipu said unfair traders would not be allowed to manipulate the edible oil market.

"We are strictly monitoring the market situation that will stabilize within a few days," he said.

Presided over by District Swechchasebak League President Sirajul Islam Pramanik, President of Awami Swechchasebak League Nirmal Ranjan Guha, its General Secretary Afzalur Rahman Babu, Vice-president Agriculturist Abdus Salam, Organising Secretaries Nafiul Karim Nafa and Arifur Rahman Titu, General Secretary of Rangpur District ASSL Dhanojeet Ghosh Taposh and its Joint General Secretary Monir Hossain addressed the conference.

At the end of the conference, Zahidul Islam Zahid and Md. Sumon Wahid was elected as President and General Secretary respectively of the Pirgachha Upazila Swechchasebak League for the next three-year term.