All measures taken to hold NCC polls peacefully: N'ganj DC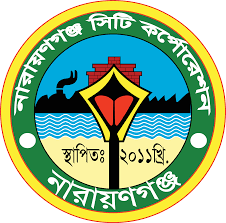 NARAYANGANJ, Jan 15, 2022 (BSS) – Deputy Commissioner (DC) Mustain Billah today said all law enforcement agencies are working relentlessly to hold Narayaganj City Corporation (NCC) election peacefully tomorrow.

"I hope all voters will be able to cast their votes in a peaceful manner during polling time as we have taken necessary steps against those who might be threats to the NCC election," he said.

He made the remarks at a view exchanging meeting with journalists at his office here on the occasion of NCC polls.

"We want to assure all of you that all law enforcement agencies are working tirelessly to ensure peaceful environment for NCC election that is going to be held tomorrow," he added.


About switching off all CCTV cameras inside polling booths during the polls for the sake of privacy, he said all intelligence surveillance concerned will remain active for holding the election in a peaceful manner.

About the NCC election management, he said the authorities concerned have delivered all the poll equipments.

Nine teams led by nine executive magistrates are working to maintain law and order, he said, adding that about 39 teams including 30 more magistrates will discharge their duties tomorrow.

A total of 76 teams of police will be in the field alongside 65 teams of Rapid Action Battalion (RAB), he said, adding that 14 Border Guard Bangladesh (BGB) teams are being deployed at the field level.

A total of 20 teams, including six more BGB teams, will work tomorrow, he continued.

"Apart from this, six more judicial magistrates will be assigned for NCC poll management purpose," he said.

About the complaint of NCC poll's independent candidate Taimur Alam Khandaker, the DC said: "We have not received any written complaint. Even nobody has given any complaint over phone or through any other way."

He urged all to participate in the polls by maintaining proper health guidelines.