Women in Nikli upazila become self-reliant by making Sari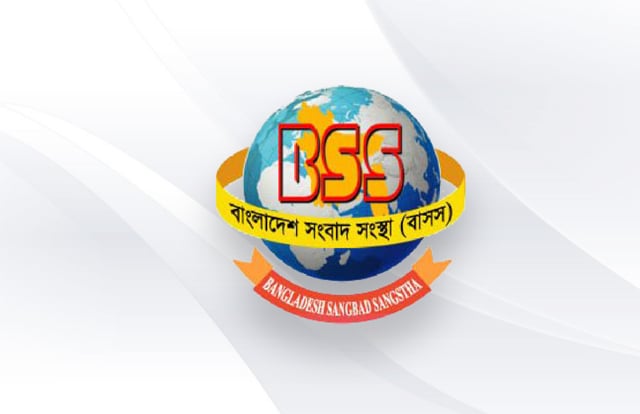 DHAKA, Jan 09, 2022 (BSS)-Women members of Sopner Siri Bahumukhi Unnayan Sangathon (Stairs of Dreams Multipurpose Development Organization) in Nikli upazila of Kishoreganj district have become self-reliant and got a way of their employment in making sari, the traditional cloth of Bengali women. Sopner Siri Bahumukhi Unnayan Sangathon is a community based organization.
Non-Government Organization (NGO) Popi has built a house for the organization under its recall project. There are eight frames made from wood in the house. Around 30 women and adolescents are working at these frames in phases. They are making traditional sari with lace and sequins. Popi's recall project has trained them about the works through its seven-day long program.
Sohor Banu, 30, a housewife of Daulatpur village has become self-dependent by working at this house. Her husband Abu Salek, now a mentally unbalanced, was a farmer. For the last 16 years, Abu Salek was unable to work in the field and did not earn money for his family. Sohor Banu used to pass her miserable days with her one son and daughter. She worked at many houses in the village as a part timer housemaid.
One day, the housewife met with a field worker of Popi and she got the chance to work with Sopner Siri Bahumukhi Unnayan Sangathon. Now, Sohor Banu is earning around Taka 5-8 thousand per month by working in the morning and afternoon at the office house of Sopner Siri Bahumukhi Unnayan Sangaton. Her daughter Roksana, 13, also helps her lace and sequins work. Roksana's work also contributes to Sohor Banu's earnings.
Popi's field facilitator Nasima Khatun said around 400 women and adolescents of Daulatpur, Biatirchar, Para Bajitpur, Gurui Kunahati, Chhetra and Ajitpur village under the upazila are involved with lace and sequins work with sari. Popi has trained 120 women and adolescents in two phases.
Nasima said, members of the organization deposit taka 50 per week to their bank account. Members of Sopner Siri Bahumukhi Unnayan Sangathon can get an easy loan from their deposited money which helped them to become an entrepreneur to make a new duck or cattle farm in the area.
Rahela Khatun, another self-reliant housewife of the village, has become successful by working at the Sopner Siri Bahumukhi Unnayan Sangathon. Her day labor husband cannot afford the five member family. By working at the organization, now she can earn taka 8-10 thousand per month which has changed her life. " We didn't have enough earnings to run our family smoothly. My husband's income was very low to manage our five-member family. One day my neighbor informed me about Sopner Siri Bahumukhi Unnayan Sangathon where women can work in making traditional sari with lace and sequins. I also joined the organization. Since then, my life has changed. I can earn from this organization which made me self-reliant, Rahela said.