None to be spared for disturbing communal harmony: Rezaul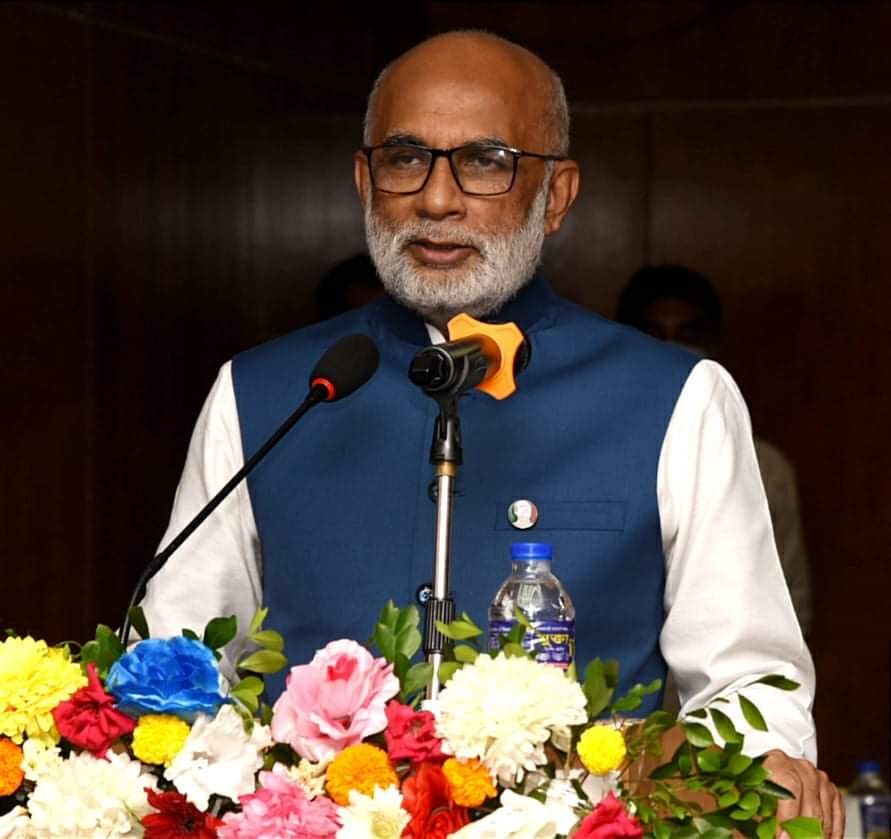 SAVAR, DHAKA, Oct 20, 2021 (BSS) - Fisheries and Livestock Minister
SM Rezaul Karim today said that those who want to disturb communal
harmony in peaceful Bangladesh won't be spared.
"A vested quarter is hatching conspiracy for political gain. No such
attempt was successful in past and none will be spared for the recent
incidents. They will be death with iron hands," he said.
The minister was talking to reporters after attending a skill
development workshop for newly appointed scientific officers at the
conference room of Bangladesh Livestock Research Institute (BLRI) in
Savar as the chief guest.
"Bangladesh has a long tradition of communal harmony and it must be
maintained in the greater national interest," he added.
With BLRI Director General Md Abdul Jalil in the chair, the workshop
was attended, among others, by Fisheries and Livestock Secretary
Raunak Mahmud.