Efforts continue to ensure pollution-free cooking system: Nasrul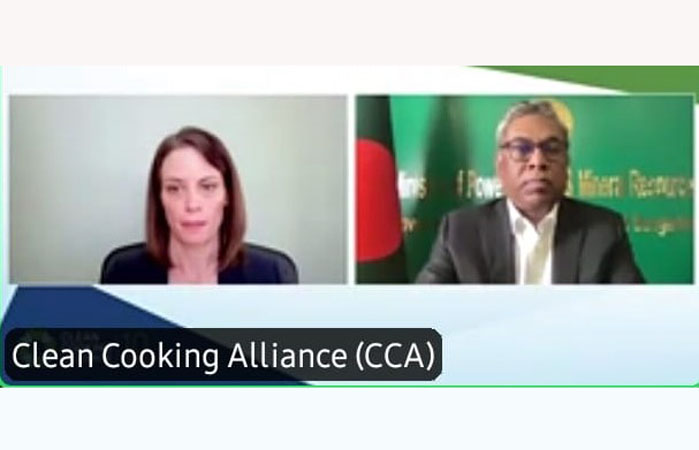 DHAKA, Oct 20, 2021 (BSS) - State Minister for Power, Energy and Mineral Resources Nasrul Hamid has said efforts are underway to ensure smoke and pollution-free cooking system in the country.
"We have introduced 80 lakh high quality clean cookstoves in place of traditional cookstoves," he said at a discussion on virtual platform last night.
Nasrul said LPG is being used in rural areas for cooking and activities are also going on for biogas and electricity solutions for cooking.
Clean Cooking Alliance (CCA) organised the discussion on the occasion of Clean Cooking Week-2021.
Chief Science and Learning Officer of CCA Donee Alexander moderated the meeting, which was joined and addressed by Deputy Minister for Energy in Sierra Leon Dr Eldred Tunde Taylor and Senior Deputy Director of Renewable Energy in Kenya Dr Faith Wandera-Odongo.
The state minister said the power division adopted Country Action Plan for Clean Cookstoves in 2013 aimed at ensuring clean cooking for all by 2023.
Sustainable and Renewable Energy Development Authority (SREDA) is operating Household Energy Platform Program in Bangladesh for adjusting the clean cooking system, he said.

Nasrul informed the meeting that said Bangladesh is working to ensure cent percent access to clean cooking system with an integrated approach.
A multi-stakeholder energy compact power point presentation on clean cooking was screened by Chief of Staff and External Affairs Jillene Connors Belopolsky.