President, PM greet Buddhists on Probarona Purnima, Kathin Chibar Dan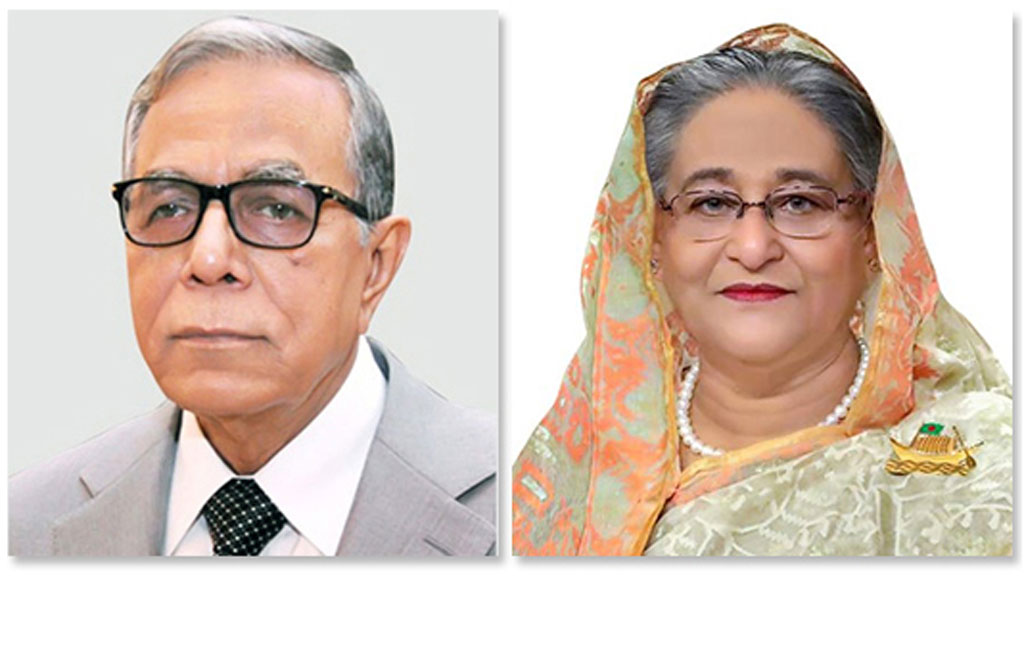 DHAKA, Oct 19, 2021 (BSS) - President M Abdul Hamid and Prime Minister Sheikh Hasina today greeted the Buddhists on the occasion of their second largest religious festival the sacred "Prabarona Purnima and month long Kathin Chibar Dan' (yellow robe offering ceremony) which begins from tomorrow.
President Abdul Hamid and Prime Minister Sheikh Hasina in separate messages conveyed greetings to the members of the Buddhist community.
In his message, the President said Gautom Buddha preached the eternal message of equality, friendship, compassion, amity universal peace and humanity in building a peaceful world.
"Buddha's non-violent words and love of life are still widely admired around the world. His ideal of sacrifice is full of humanity," he said.
The essence of Buddhism can play an important role in establishing world peace, Abdul Hamid said.
He said that from thousands of years, Buddhist tradition, culture and heritage are blended with the soil and people of Bangladesh.
The President described Bangladesh as a country of communal harmony and urged the people of all communities to play their respective roles to expedite the pace of national development and progress.
In her message, the Prime Minister hoped that the nation will be imbued with the ideology of Gautam Buddha to establish a 'Sonar Bangla' as dreamt by Father of the Nation Bangabandhu Sheikh Mujibur Rahman.
She said that with the spontaneous participation of Buddhists on the occasion of Shubha Pravarana Purnima and month long celebration of Katin Chibar Dan (offering of yellow robes among monks by the devotees from the day after Prabarona Purnima will help build unity, solidarity and harmony among all.
The 'Shubha Pravarana Purnima and Kathin Chibar Dan' plays an important role in developing the devotees as true followers of the Buddha, Sheikh Hasina added.
She said that Gautama Buddha's message of peace has made an important contribution to the welfare of mankind and the establishment of world peace.
The President and the Prime Minister wished all programmes of the festivals a success.