Bangabandhu's brilliant, far-racing Foreign Policy makes things easier:  speakers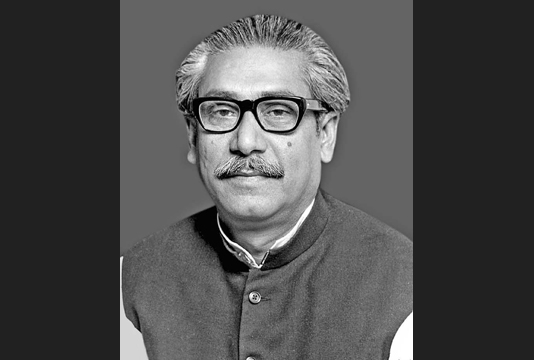 DHAKA, Oct 13, 2021 (BSS) - Speakers at a discussion said the foreign
policy formulated by Father of the Nation Bangabandhu Sheikh Mujibur Rahman
after the independence of Bangladesh was far-reaching as he maintained
friendly relations with all countries even from a neutral position to all the
alliances.
"Due to Bangabandhu's realistic and brilliant diplomacy, it was possible
to send back Indian troops very soon after independence and to quickly gain
the recognition of all countries which reflects his far-reaching thinking,"
they added.
Speakers made the remarks while addressing the sixth lecture of
Bangabandhu Lecture Series titled 'Bangabandhu's foreign policy: the struggle
to protect the sovereignty and national interest of the new state' held
virtually on Tuesday, said a press release here today.
Bangabandhu Sheikh Mujib Research Institute for Peace and Liberty (BSMRIPL)
and The Center for Advance Research in Arts and Social Science (CARASS)
organised the lecture series marking the birth centenary of Bangabandhu
Sheikh Mujibur Rahman.
Jagannath University History Deportment Professor Mohammad Selim presented
keynote speech in the discussion while Chairman of CARASS also former
Bangladesh Bank Governor Professor Atiur Rahman attended as the chief guest
with BSMRIPL director Professor Fakrul Alam in the chair.
Terming the ideological basis of Bangladesh's foreign policy as reflection
of Bangabandhu's long political experience, Mohammad Selim said the foreign
policy formulated by Bangabandhu after the independence of Bangladesh was
far-reaching.
He said soon after ending the Liberation War in 1971, another war of
consolidating country's sovereignty began in 1972 which was vital to mobilize
foreign aid for the reconstruction of the country and to get the recognition
as an independent country in the international arena.
In the face of such hostile national and international situations,
Bangabandhu gradually and patiently achieved enviable success in formulating
a realistic foreign policy prioritizing national interest, including the
socio-economic and political restructuring of the country, he furthered.
Speaking as the chief guest, Atiur Rahman said, "Bangabandhu, in his
balanced foreign policy, has promised to maintain friendly relations with all
countries. Bangabandhu knew that after losing to Bangladesh, Pakistan had
started spreading misinformation to America, China and other Middle Eastern
countries presenting misinterpretation of Bangladesh's constitution.
In such a situation, Bangabandhu's visit to the Algiers Conference in 1973
and later to the OIC Conference were very time befitting and brilliant steps,
he said adding: "In the two places, he managed to change the mindset and
views of world leaders on Bangladesh by explaining the country's past,
present, future, socio-culture situation and religious flexibility."
CARASS director, also provost of Bijoy Ekattor Hall of Dhaka University
Professor Abdul Basir and Rajshahi University History Department Prof Md Abul
Kashem also addressed the programme, among others.