Authentic journalism helps taking country forward: Sadhan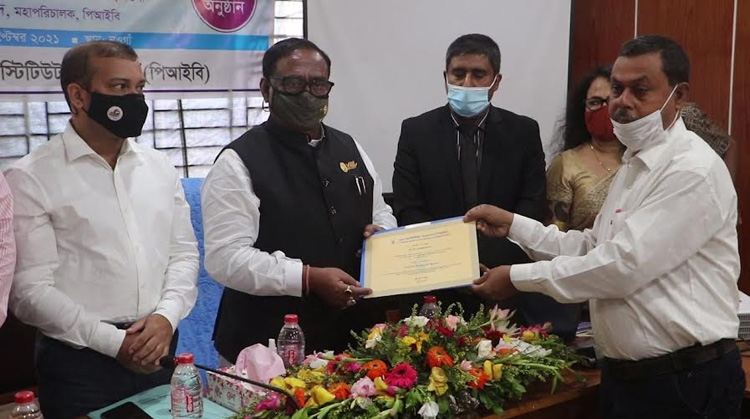 RAJSHAHI, Sept 24, 2021 (BSS) - Food Minister Sadhan Chandra Majumder, MP,
said authentic and objective journalism always helps take the country forward
successfully.
He said journalists are the conscience of the nation and they can open the
eyes of the society and the state as well through their objective reporting.
The minister came up with the observation while addressing the closing and
certificate-giving ceremony of a three-day long journalists training course
in Naogaon district today as the chief guest.
Press Institute of Bangladesh (PIB) organized the training at Technical
Training Centre (TTC) in Naogaon town. A total of 35 journalists of both
print and electronic media joined the course.
Food Minister Sadhan Majumder said there will be competition among the
journalists in terms of who will collect news first and will broadcast or
print first.
He also expected the local journalists will play a vital role towards
publishing development reports of Naogaon district for taking it forward.
The minister said the journalists are working as frontline fighters amid
the Covid-19 pandemic besides they are motivating the public in general
towards following health rules which is absolutely laudable.
Minister Sadhan Majumder urged the journalists to play an effective role
to make the Naogaon town free from drug-addiction.
Deputy Commissioner Harun-Or-Rashid, PIB Director (Administration) Afrajur
Rahman, Trainer Parveen Sultana, TTC Principal Ohidul Islam and Journalist
Anwar Hossain also spoke.