Dengue to come under control within next month: Tajul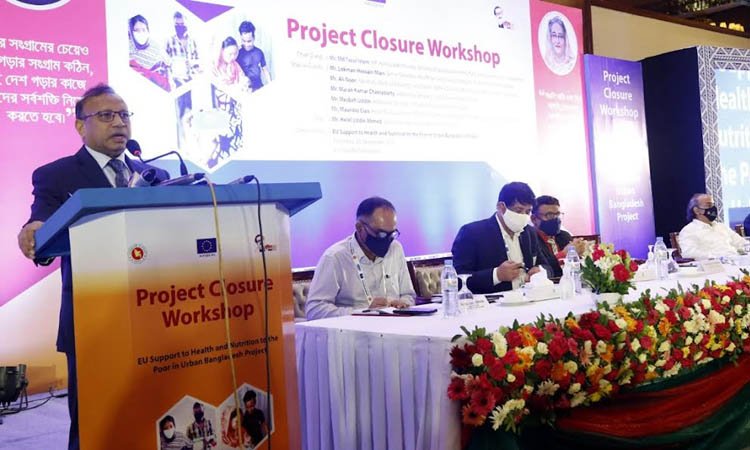 DHAKA, Sept 23, 2021 (BSS) – Local Government, Rural Development and Cooperatives Minister Md Tajul Islam today said that the outbreak of dengue will come under control within the next one month as the government is working sincerely in this regard by taking pragmatic steps.

"As a result of the awareness of the city dwellers, climate change, all-round activities of the city corporations and the ministry, the outbreak of dengue will come under control within the next one month," he said.

He was talking to the reporters after addressing the concluding workshop of ' European Union (EU) Support to Health and Nutrition to the Poor in Urban Bangladesh' project at a city hotel.

The minister said the mayors and councilors of the city corporations are working closely with the people to deal with dengue.

Dengue is a global challenge, he said, adding that not only Bangladesh is facing this challenge, many countries of the world including Asian nations are also facing this dengue outbreak.

He hoped that the experience of all the countries will learn from their previous experience in tackling dengue and make concerted efforts to for its prevention.

Earlier, speaking as the chief guest in the programme, the minister said the government is working to strengthen the municipalities.

Chief executive officers have already been appointed in some municipalities, he said, adding that besides, there is a manpower crisis in some of the institutions and in next two years, the municipalities will be able to overcome this crisis.

With Local Government Division Additional Secretary Maran Kumar Chakraborty in the chair, the programme was attended, among others, by Secretary of Health Education and Family Welfare Md Ali Noor, Additional Secretary of the Ministry of Science and Technology Mezbah Uddin and Project Director and Additional Secretary Mustakim Billah Farooqui as special guests.