94.15 percent Covid-19 patients recover in Khulna division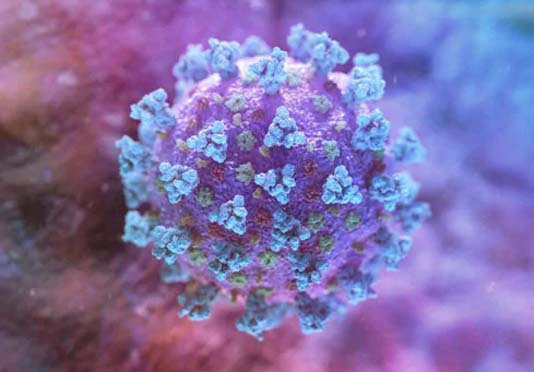 KHULNA, Sept 20, 2021 (BSS) - During the down trend in the daily number of
coronavirus infections in recent weeks, the recovery rate also rises and
currently stands at 94.15 percent in the division.
"A total of 1,05,098 Covid-19 healed till Sunday out of total 1,11,586
infected patients at the recovery rate of 94.15 percent," Divisional Director
(Health) in Khulna division Dr Jashim Uddin Talukder told BSS today.
The 1,05,098 cured Covid-19 patients include 26,160 in Khulna, 20,508 in
Jashore,17,280 in Kushtia, 8,411 in Jhenaidah, 6,940 in Bagerhat, 6,514 in
Chuadanga, 6,476 in Satkhira, 4,710 in Narail,4,387 in Meherpur and 3,712 in
Magura districts.
Talking to BSS, Assistant Director (Health) Dr Ferdoushi Akter said with
record curing of 257 more Covid-19 infected patients on Sunday in a single
day, raising their total number stands 1,05,098 in all ten districts of
Khulna division.
Health officials said the total number of infected patients climbed to
1,11,586 as 109 new people were reported positive after testing 581 samples
at three Covid-19 laboratories in the division last 24 hour till this
morning.
Of the newly detected Covid-19 patients, 47 are in Kushtia, 29 in Jhenidah,
eight each in Jashore and Meherpur, four each in Narail and Satkhira, three
each in Khulna and Chuadanga, two in Bagerhat and one in Magura districts in
the division.
The district-wise breakup of the patients stands at 27,757 are in Khulna,
21,533 in Jashore, 1,8331 in Kushtia, 9,351 in Jhenaidah, 7092 in Bagerhat,
6,854 in Satkhira, 6851 in Chuadanga, 4,959 in Narail, 4,724 in Meherpur and
4,134 in Magura districts.
"Among the total 1,11,586 infected persons, 17,250 are undergoing treatment
at isolation units of different hospitals as 1,05,098 have recovered and
3,117 died while the rest are undergoing treatment in isolation at their
homes in the division", Dr Ferdousi said.
With the two more deaths including Khulna and Kushtia, the total number of
fatalities now reached 3,117 in the division.
"The district-wise break-up of the fatalities remains at 793 in Khulna, 760
in Kushtia, 487 in Jashore, 265 in Jhenidah, 189 in Chuadanga, 181 in
Meherpur, 144 in Bagerhat, 120 in Narail, 90 in Magura and 88 in Meherpur
districts in the division", she added.