No Covid deaths recorded in Rangpur in last 24 hrs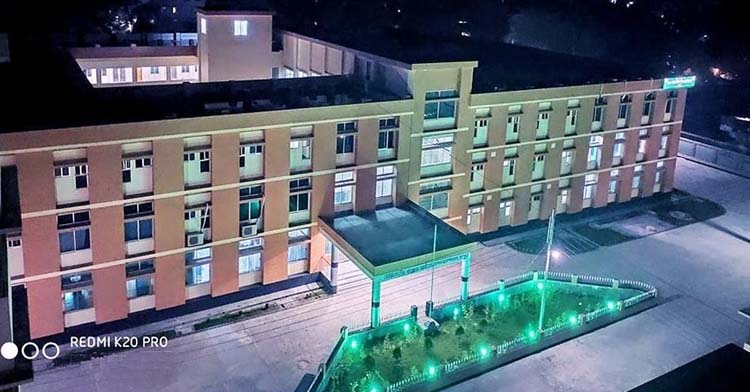 RANGPUR, Sept 13, 2021 (BSS) - No fresh Covid-19 death was recorded in
Rangpur division during the last 24 hours for the first time during the last
four months, keeping the number of casualties steady at 1,218.
Health officials said the Covid-19 situation has improved with declining
positivity rate and a rise in recovery rate during the last five weeks in the
division.
"Earlier, Rangpur division witnessed the last Covid-19 casualty free day on
May 16," Focal Person of the Covid-19 and Assistant Director (Health) for
Rangpur division Dr ZA Siddiqui told BSS today.
The district-wise breakup of the 1,218 fatalities stands at 290 in
Rangpur, 79 in Panchagarh, 87 in Nilphamari, 65 in Lalmonirhat, 66 in
Kurigram, 246 in Thakurgaon, 322 in Dinajpur and 63 in Gaibandha districts of
the division.
The average casualty rate currently stands at 2.25 percent in the
division.
Meanwhile, the number of Covid-19 cases reached 54,206 in Rangpur division
as 46 new patients were diagnosed after testing 847 samples at a daily
positivity rate of 5.43 percent on Sunday.
Earlier, the daily positivity rates were 8.59 percent on Saturday, 8.18
percent on Friday, 10.37 percent on Thursday, 7.07 percent on Wednesday, 8.46
percent on Tuesday and 11.17 percent on Monday last in the division.
"The district-wise break up of total 54,206 patients include 12,267 in
Rangpur, 3,649 in Panchagarh, 4,358 in Nilphamari, 2,715 in Lalmonirhat,
4,588 in Kurigram, 7,368 in Thakurgaon, 14,442 in Dinajpur and 4,819 of
Gaibandha in the division," he added.
Divisional Director (Health) Dr Md Motaharul Islam said a total of 2,66,971
collected samples were tested till Sunday, and of them, 54,206 were found
Covid-19 positive with an average positivity rate of 20.30 percent in the
division.
Meanwhile, the total number of healed Covid-19 patients reached 50,264 with
recovery of 173 more infected patients on Sunday in the division.
The 50,264 recovered patients include 10,283 of Rangpur, 3,302 Panchagarh,
4,244 Nilphamari, 2,548 Lalmonirhat, 4,362 Kurigram, 6,698 Thakurgaon, 14,092
in Dinajpur and 4,735 Gaibandha districts in the division. Among the 54,206
patients, 127 are undergoing treatments at isolation units, including 13
critical patients at ICU beds and seven at High Dependency Unit beds. With
the recovery of 50,264 patients and 1,218 deaths, 2,597 people are remaining
in home isolation at present.
"The number of citizens who got the first dose of the Covid-19 vaccine
rose to 22,87,118, and among them, 13,71,147 got the second dose of the jab
till Sunday in the division," Dr Islam said.
Chief of Divisional Coronavirus Service and Prevention Task Force and
Principal of Rangpur Medical College Professor Dr AKM Nurunnobi urged people
to abide by the health directives to maintain the improving trend of Covid-19
in the division.