"Mujib Barsho' 1st Women's Chess League begins Wednesday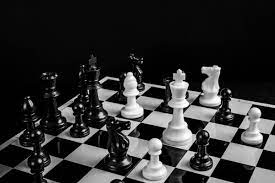 DHAKA, Sept. 6, 2021 (BSS)-'Mujib Barsho' first-ever Women's Chess League begins Wednesday (Sept. 8) at the Bangladesh Chess Federation (BCF) hall-room.
The nine-day league, organized by BCF under the financial assistance of Akij Ceramics, will be held in a round-robin league system. All participating teams will be given financial support from the BCF.
Prize money, trophies and medals will be given to the champion, runners-up and third place teams.
The champion team will get Taka 50,000.00, the runners-up team will get Taka 30,000.00 and the third place team will get Taka 20,000.00 as prize money.
Players will also be given board awards based on the performance of each board. Leading female chess players of the country including two international women and five women FIDE Masters of Bangladesh will participate for different teams.
In this regard, a press conference was held today at the BCF hall room to provide all the details of the meet.
Mohammed Ashraful Haque, head of sales of Akij Ceramics, Anjuman Ara Aksir, chairman, Women's Committee and executive member of BCF, Mahmuda Hoque Chowdhury Moly, member secretary of women's chess committee and executive member of BCF were present in the press conference.
The participating teams in the Women's Chess League are Bangladesh Police, Shahin Chess Club, Uttara Central Chess Club, Bangladesh Navy, Titas Club, Sheikh Russell Chess Club, Sonali Bank Sports and Recreation Club, Rupali Bank Sports Parisad, Sultana Kamal Smirity Pathagar and Basir Memorial Chess Club.