Fake journalism has no room in society: Prof Arefin Siddique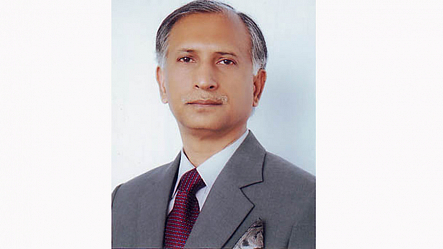 RAJSHAHI, Sept 4, 2021 (BSS) - Chairman of the board of directors of Bangladesh Sangbad Sangstha (BSS) Prof AAMS Arefin Siddique has categorically said there is no room for fake journalism in the democratic society.
He called for establishing objective journalism for welfare of the society side by side with forging social resistance against all sorts of fake journalism which is detrimental to the development process.
Former vice-chancellor of University of Dhaka Prof Arefin Siddique came up with the observation while addressing a human-chain programme in Rajshahi virtually today as chief guest.
Sammilita Sangbadik Parishad hosted the programme styled "Raise Voice against Fake Journalism and Freedom of Press" at Saheb Bazar Zero Point.
Rajshahi Press Club President Saidur Rahman, Secretary Aslam-Ud-Dowla, Valiant Freedom Fighter Proshanta Shaha and Journalist Reshed Ripon also addressed the meeting.
BSS Chairman Prof Arefin Siddique said the main place of the journalists is to operate their profession through maintaining hundred percent objectivity.
In the democratic country, mass-media and people are totally correlated, he added.
He also opined that all the conscious journalists and others concerned should come forward to protect the mass-media from fake-journalism.