DMP gives financial grants to 118 injured, sick policemen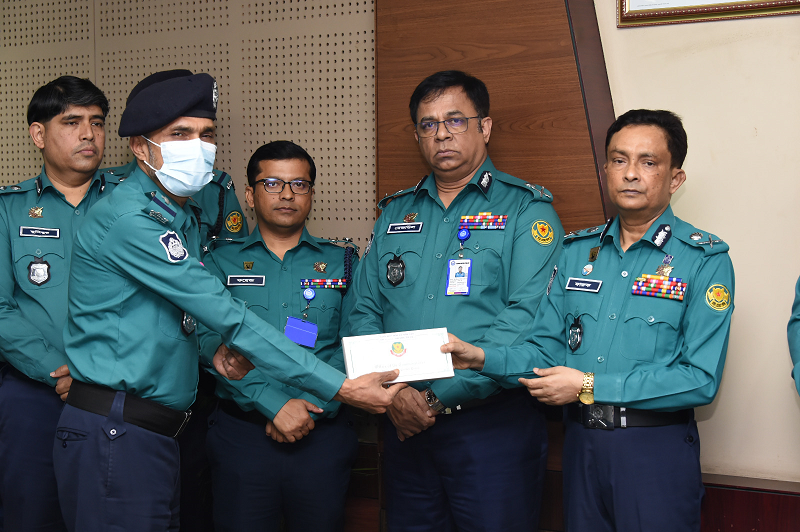 DHAKA, Feb 8, 2023 (BSS) - Commissioner of Dhaka Metropolitan Police (DMP) Khandkar Golam Faruq today provided financial assistance for the treatment of 118 injured and sick policemen.

He handed over the grants among the police personnel, who were injured while performing professional duties and sick police members, at DMP headquarters here.

After giving the financial grant, the DMP Commissioner said, "The grants we provided were smaller amounts compared to the money you spent for treatment."

"We are able to support all our members, with financial grants from DMP and Traffic Welfare Fund, who are injured and sick. Financial assistance was also given to the injured and sick policemen from the Police Headquarters and the Government Welfare Fund," he said.

The 69th meeting of the DMP Welfare Fund Management Committee was held at the DMP Headquarters on 23 January 2023. In the meeting, a total of Taka 42.79 crore was approved in favour of 118 policemen, Faruq said.

Additional Commissioner Mir Rezaul Alam, who was promoted to the post of Additional IGP, Additional Commissioners AKM Hafiz Akhtar, Md Munibur Rahman, Dr KH Mahid Uddin, chief of Counter Terrorism and Transnational Crime Unit Md Asaduzzaman, Joint Commissioners, Deputy Commissioners and other senior officials were present at the event.