AL German unit pays homage to Bangabandhu at Tungipara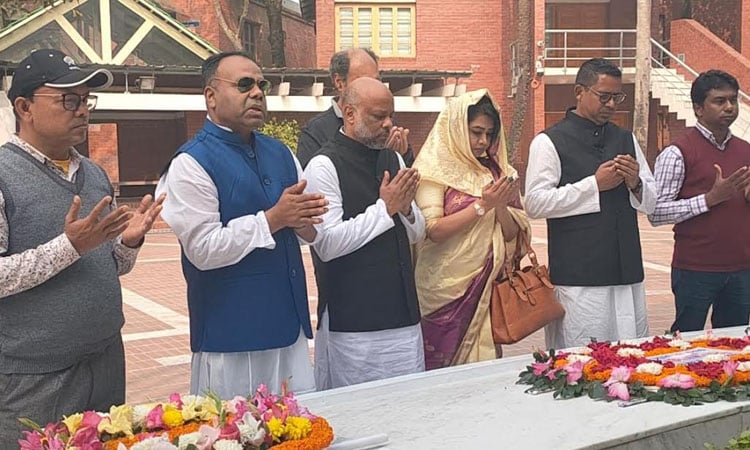 TUNGIPARA, Gopalganj, Jan 24, 2023 (BSS) - Awami League (AL) committee of
German unit today paid rich tributes to Father of the Nation Bangabandhu
Sheikh Mujibur Rahman at Tungipara in Gopalganj.
The committee, led by its President Mizanur Haque Khan and General Secretary
Mubarak Ali Bhuiyan Bakul, placed a floral wreath at the mausoleum of Father
of the Nation Bangabandhu Sheikh Mujibur Rahman this noon.
German Bangla Press Club member and journalist Khan Liton, German unit of
Awami League vice-president Nurjahan Khan Nuri, among others, were present.
After laying the wreath, the German unit of AL leaders stood in solemn
silence for some time as a mark of profound respect to the memory of
Bangabandhu, the architect of Bangladesh's Independence.
Later, they offered doa seeking eternal peace of Bangabandhu and other
martyrs of the August 15 carnage as well as martyrs of the War of Liberation.
A special prayer was also offered wishing for longevity of the Prime Minister
Sheikh Hasina.
German unit of AL President and Secretary signed the visitors' book there.