Czech politician's NATO remark angers Poland, Baltics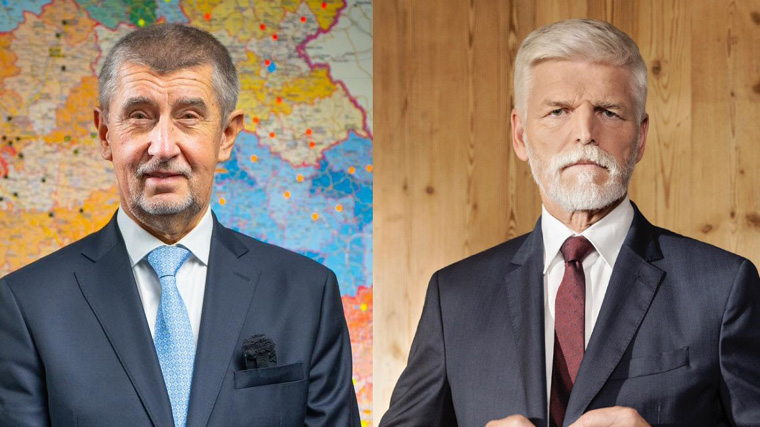 PRAGUE, Jan 24, 2023 (AFP) - Poland and the Baltic states cried foul Monday after Czech presidential candidate Andrej Babis said that, if elected, he would not send troops to help them under NATO's collective defence.
Billionaire ex-premier Babis is running for president and will face former NATO general Petr Pavel in a run-off on Friday and Saturday.
Asked in a debate on Czech Television on Sunday whether he would send troops if Poland or the Baltics were attacked, Babis said: "No, certainly not."
Aid to NATO allies is anchored in Article 5 of the Treaty which says that if one member is attacked, other members should act as if they had also been attacked.
"I want peace. I don't want a war. And in no case would I send our children and our women's children to war," said the 68-year-old populist.
He later tweeted that he had never questioned Article 5 and that his statement had been skewed, but the harm had already been done.
Seen as a message to Czech voters worried about being dragged into Russia's war in Ukraine, it raised eyebrows in all three Baltic states and Poland, all NATO members.
"Andrej Babis's statements... are absurd and dangerous. They cast doubt on confidence in NATO and on cooperation," said Wladyslaw Kosiniak-Kamysz, head of Poland's PSL farmers' party.
"In the Kremlin they can start popping the champagne," he added.
Polish government spokesman Piotr Muller told state television he hoped the remarks were "just a matter of political emotions during a debate."
Arriving for the foreign affairs council meeting in Brussels, Estonian Foreign Minister Urmas Reinsalu said Babis's words were "the worst example" of letting domestic politics infringe on security.
"I will just respond that Mr Babis should be aware that Estonia will send its troops if the Czech Republic is in crisis," he said.
Lithuanian Foreign Minister Gabrielis Landsbergis also said that "if ever Czech freedom, sovereignty or territorial integrity would be challenged by an outside force, Lithuanians would stand shoulder to shoulder with Czech people".
Latvian counterpart Edgars Rinkevics labelled the statement as "worrisome".
"For any politician such kind of comments even based on internal political considerations are going a bit too far. It's not very responsible," he added.
Both Rinkevics and Reinsalu recalled that when Babis was prime minister, the Czech Republic had deployed its airforce to patrol Baltic airspace within its NATO commitments.
Babis's presidential rival Pavel, who served as the head of NATO's Military Committee in 2015-2018, said in the debate that Babis "probably lives in a different world".
"If any member is attacked, the others come to help, this is how NATO works," he added.