Awami League, Bangabandhu, Bangladesh and Sheikh Hasina are synonymous: Rezaul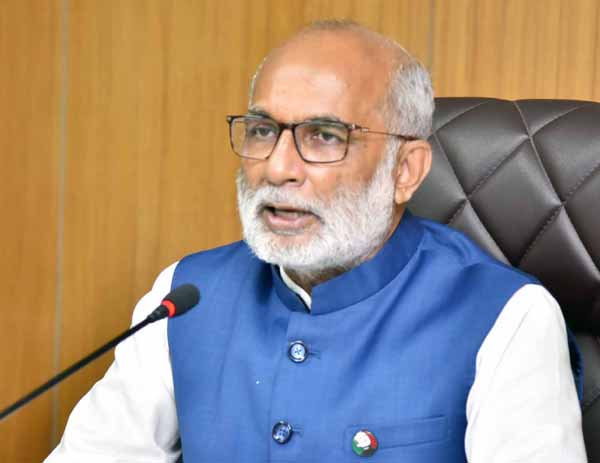 DHAKA, 23 June 2021 (BSS)- Fisheries and Livestock Minister SM Rezaul Karim today said that as long as Bangladesh and the Bengali nation exist, Awami League, Bangabandhu and Sheikh Hasina will live, as they are synonymous to each other.
The minister made the remarks while addressing as the chief guest the 'Farm Field Day 2021' organized by the Bangladesh Livestock Research Institute (BLRI) on the Savar premises of the institute today, said a release.
The event was organized under BLRI's 'Black Bengal Goat Breed Conservation and Development Research Project'.
"Bangabandhu had to take charge of the inverted Awami League during the crisis. On the other hand, Sheikh Hasina returned to the country in 1981, organized and revived Awami League," Rezaul said.
Mentioning that Bangabandhu gave utmost importance to the livestock and fisheries sector after independence, the minister added, "Bangabandhu had planned to take this sector forward then. He spoke of the development of fisheries and livestock in the reconstruction of the war-torn country at that time."
Bangabandhu's foresight proves that fisheries and livestock are not a secondary sector considering the development interests of the country, he added, said the release.
Addressing the livestock farmers, the minister said, "None of the helpless people in the marginal areas of the country will be in danger, because the government is by your side."
Mentioning that the farmers amid the pandemic situation have been encouraged to turn around with incentives, he said that, "More and low interest loans will be given on easy terms."

Saying that any other problem including vaccination problem in the livestock sector will be solved, the minister added, "Stakeholders including the Livestock Research Institute and the Department of Livestock are working on the project to make rural women and poor people self-reliant. They are getting benefited economically, eliminating unemployment and creating entrepreneurship."
"The rural economy is moving. Marginal people are contributing to the development of the country. In this way, Prime Minister Sheikh Hasina is moving forward to build a progressive Bangladesh," Rezaul said.

Secretary of the Ministry of Fisheries and Livestock Raunak Mahmud was present as the special guest at the function presided over by Dr. Md. Abdul Jalil, Director General of BLRI, Bangladesh Livestock Research Institute.
Additional Secretary of the Ministry Shah Mohammad Imdadul Haque and Director General of the Livestock Department Dr Sheikh Azizur Rahman were present as guests.
BLRI Additional Director Md. Azharul Amin, senior officials of the ministry, former and current officials and scientists of BLRI and Livestock Department, representatives of non-governmental organizations and livestock farmers were present on the occasion.