Installation of rail tracks on Padma Bridge begins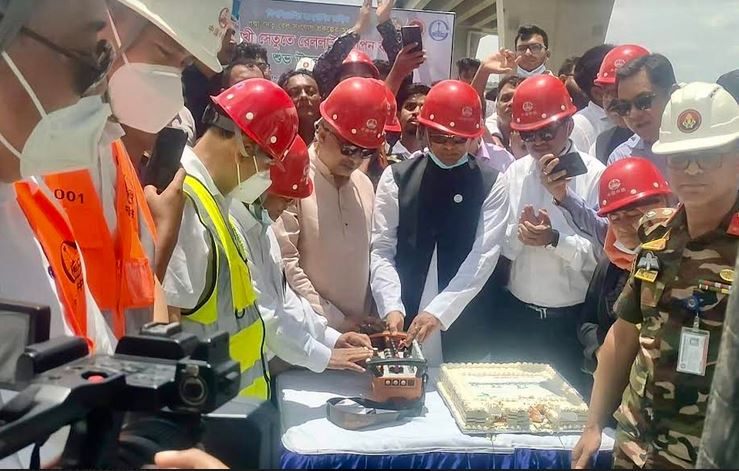 SHARIATPUR, Aug 20, 2022 (BSS)- Railways Minister Nurul Islam Sujan today inaugurated the work of installing rail tracks at the Jajira point of the Padma Bridge.
"The rail tracks installation work will be completed within four months," he added.
He added that the financial progress of the project is 68 percent and physical progress 70 percent.
"Sixty six percent of the work on installing the railway tracks from Dhaka to Bhanga has been completed. The progress on the Mawa-Bhanga railway track is 85 percent and from Bhanga to Jashore is some 52 per cent," Sujan said.
The Bangladesh Railway under the Railways Ministry is setting up a 169-kilometre-long rail link between Dhaka and Jashore with Taka 39,247 crore, which is a fast-track project.