India greets Bangladesh PM, people on Padma Bridge inauguration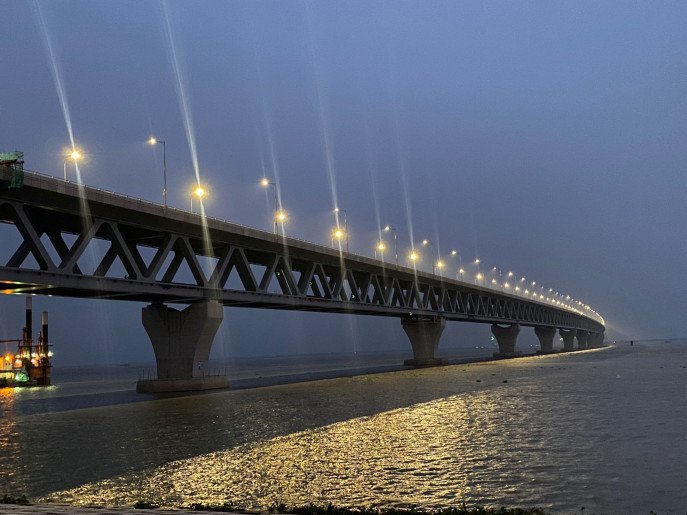 DHAKA, June 24, 2022 (BSS) - On the inauguration of Padma Bridge by Prime Minister Sheikh Hasina, the government and people of India convey greetings and felicitations to the government and people of Bangladesh on the successful completion of this landmark project.

"The completion of this long-awaited project is testimony to the courageous decisions and far-sighted leadership of Prime Minister Sheikh Hasina," a statement issued by Indian High Commission here said today.

"This success vindicated the Prime Minister's decisions and also our conviction in this regard, as expressed through our steadfast support when Bangladesh decided to proceed with the project alone," read the statement.

New Delhi said the Padma Bridge would not only help improve intra-Bangladesh connectivity, it would also provide much needed impetus to logistics and businesses connecting India and our shared sub-region.

This bridge will play an important role in fostering greater bilateral and sub-regional connectivity, said the statement.

"The people of India once again congratulate the fraternal people of Bangladesh on the momentous occasion of inauguration of Padma Bridge, in the 50th anniversary of Bangladesh's liberation," it added.