PK Halder to be brought back after officially informed by India: Asaduzzaman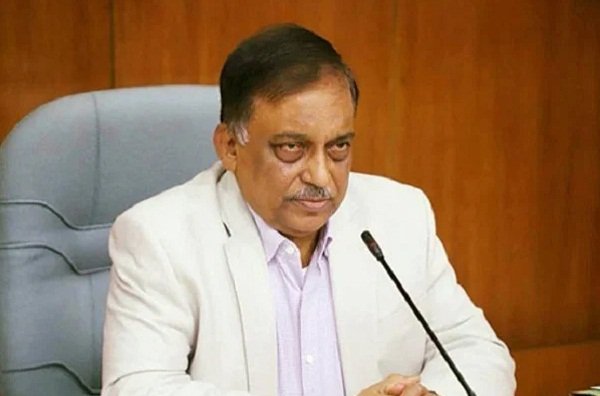 DHAKA, May 15, 2022 (BSS) - Home Minister Asaduzzaman Khan today said legal
action will be taken against fugitive Bangladeshi businessman and former NRB
Global Bank Managing Director Proshanta Kumar Halder alias PK Halder
following the official announcement of his detainment by India.
"India does not inform Bangladesh anything about the arrest of PK Halder, who
is a wanted in Bangladesh. Bangladeshi government has issued an arrest
warrant against him through Interpol. If Indian officials inform us about his
detainment, he will be brought back for legal action," he said.
He came up with the remarks while addressing a seminar on 'Sheikh Hasina's
Homecoming: Reconstruction of History' at the National Press Club here.
PK Halder, along with five others, was detained from Ashoknagar in West
Bengal of India on Saturday morning.
India's economic intelligence agency Directorate of Enforcement (ED) carried
out search operations at various residential buildings linked to Halder's
associates at Ashoknagar of North 24 Parganas in West Bengal in connection
with a financial fraud of multi-million Taka, diplomatic sources said.
Six persons, including PK Halder, were picked up from Ashoknagar today, the
sources confirmed.
Earlier in a press release on Friday last, the ED said it was carrying out
search operations at various residential buildings linked to Bangladesh
nationals namely Proshanta Kumar Halder, Pritish Kumar Halder, Pranesh Kumar
Halder and their associates across the state of West Bengal.
On March 1 last year, PK Halder fled Bangladesh through Jashore's Benapole
land port.
According to media reports, although PK Halder possessed two passports -- one
Bangladeshi and another Canadian -- but he used his Bangladeshi passport to
go to India.
In January, 2021, the Anti-Corruption Commission (ACC) filed five cases
against 33 people, including PK Halder, for allegedly laundering over Taka
350 crore of International Leasing and Financial Services Limited (ILFSL).
He had laundered about Taka 80 crore to Canada and amassed about Taka 426
crore beyond his known sources of income.