Tk 1,000 cr scheme gets huge response from cinema hall owners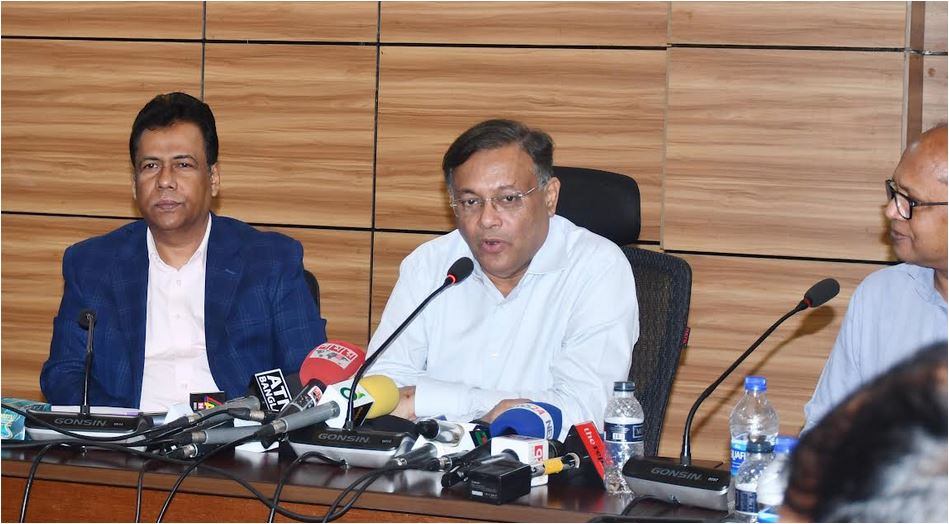 DHAKA, May 12, 2022 (BSS)- Information and Broadcasting Minister Dr Hasan
Mahmud today held a fruitful view-exchange with cinema hall owners on proper
utilization and facilities of the government's Taka 1,000 crore refinance
scheme for construction of new cinema halls and renovation.
The ministry arranged the meeting at Tathya Bhaban in the city's Kakrail area
while over 100 cinema hall owners and entrepreneurs from across the country
joined it, said a press release.
After the discussion while addressing as the chief guest, Hasan expressed his
optimism that it is possible to open several hundred cinema halls across the
country within one and half or two years through constructing Cineplex and
cinema halls at every district and upazila by getting soft loan facilities
from the scheme.
"We want our film industry will take place in world arena," he said.
Describing film as a huge part of culture, the minister said film or
expansion of cinema halls is conducive to protect society from derailment.
He said film industry can plan a significant role in saving young generation
from drug addiction and militancy.
During the meeting, cinema hall owners described the formation of Taka 1,000
crore refinance scheme as a groundbreaking step in reviving the country's
film industry.
Bangladesh Film Exhibitors' Association (BFEA) chief advisor Sudipta Kumar
Das underscored the need for enhancing standard and number of films for
reviving cinema halls.
Information and Broadcasting Secretary Md Makbul Hossain chaired the meeting
while additional secretary Faruq Ahmed, BFEA general secretary Awlad Hossain,
Film Development Corporation Managing Director Nuzhat Yasmin, Film Censor
Board Vice-Chairman Muhammad Saifullah, representatives of Bangladesh Bank
and Sonali Bank, Rupali Bank, Janata Bank, UCB Bank, Meghna Bank, BDBL and
Union Bank joined it.
On approval of the Prime Minister, Information and Broadcasting Ministry
requested Bangladesh Bank to form a special scheme for Taka 1,000 crore in
February and March last year.
In view of the request, Bangladesh Bank formed the scheme and issued two
notifications asking all scheduled banks to provide maximum Taka 10 crore
loan in constructing new Cineplex or cinema halls and maximum Taka 5 crore in
renovating halls to each owner and entrepreneur.
The repayment period of the loans will be eight years. Interest rate is 5
percent for metropolitan area and 4.5 percent for outside of metropolis.