2.2 lakh litres of edible oil seized in Khulna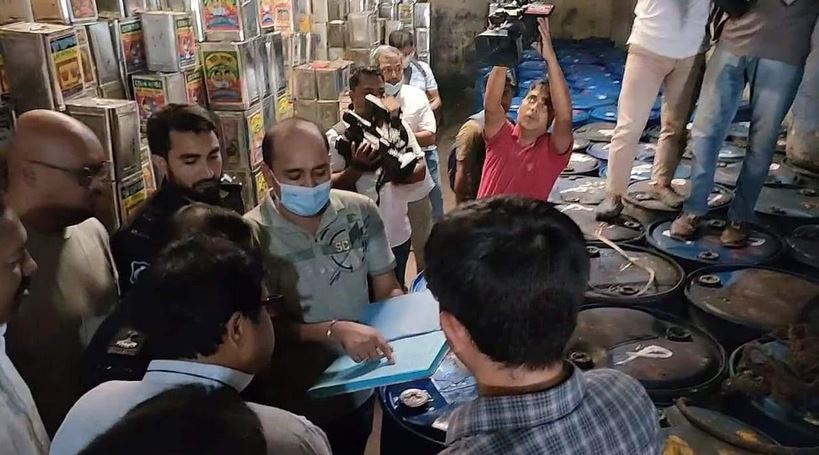 KHULNA, May 12, 2022 (BSS) - A mobile court here today fined the owners of
three edible oil trading business establishments Taka 1.60 lakh for hoarding
a total of 222,620 litres of edible oil in the city's Barobazar area.

A special team of the district administration led by its executive magistrate
Debashish Bosak conducted raids at different warehouses after getting secret
information about the hoarding of a huge quantity of edible oil.

A team of RAB-6 in Khulna led by Sadar Company commander SP Al Asad Bin
Mahfuz assisted the mobile court during the drives.

During the raids, the mobile team found 26,780 litres of soyabean oil and
31,800 litres of palm oil at the warehouse of Sonali Enterprise, 31,600
litres of soybean and 63,300 litres of palm oil at the warehouse of 'Saha
Traders' and 9,580 litres of soyabean oil and 59,560 litres of palm oil at
the warehouse of Ranajit Biswas and Sons.

Checking related documents, the mobile court found that the three owners of
Sonali Enterprise, Saha Traders and Ranjit Biswas and Sons have sold soybean
oil at a wholesale price of Taka 183 per litre against Taka 180 per litre
fixed by the government.

The owners of three traders failed to show any sales receipts.

The mobile court fined Pradip Saha, owner of Sonali Enterprise Taka 90,000,
Dilip Kumar Saha, owner of Saha Traders Taka 30,000 and Ajit Biswas, owner of
Ranajit Biswas and Sons, Taka 40,000 and directed them to take necessary
measures for selling their stockpiled edible oils at the government fixed
prices.

Talking to BSS, magistrate Debashish Basak said that 222,620 litres of
hoarded edible oils were recovered from three warehouses in Khulna and the
district administration made arrangements to sell the oil at prices fixed by
the government.