13 sentenced to death in Savar students' lynching case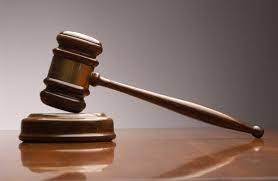 DHAKA, Dec 2, 2021 (BSS) - A court here today sentenced 13 people to death
and 19 others to life imprisonment in a case lodged over lynching six
students on suspicion of being dacoits in Aminbazar, Savar in 2011.
Dhaka 2nd Additional District and Session Judge Ismat Jahan pronounced the
judgement today.
The death-row-convicts are - Abdul Malek, Saif Member, Abdur Rashid, Ismail
Hossain Repu, Jamsher Ali, Mir Hossain, Mojibur Rahman, Anwar Hossain, Rojob
Ali, Alam Nura, Mohammad Rana, Abdul Hanif and Aslam Miah. The court also
fined them Taka 20 thousand each. These 13 convicts were sentenced to seven-
year imprisonment and fined Taka 10 thousand each under another charge.
Convicts who were sentenced to life imprisonment are - Shahin Ahmed, Farid
Khan, Rajib Hossain, Wasim, Sattar, Selim, Monir Hossain, Alamgir, Mobarak
Hossain, Akhil Khandaker, Bashir, Rubel, Nur Islam, Shahdan Hossain, Tutul,
Masud, Mokhles, Totul and Saiful. They were also fined Taka 10 thousand each.
These 19 convicts were sentenced to seven-year imprisonment each under
another charge. The court also acquitted 25 accused from the case.
Earlier on November 22, the court set date today for pronouncing judgement
in the case as both prosecution and defence concluded their arguments on that
day.
The six victims are - Shams Rahim Shamim, 18, Touhidur Rahman Palash, 20,
Ibrahim Khalil, 21, Kamruzzaman Kanto, 16, Tipu Sultan, 19 and Sitab Jabir
Munib, 20.
A total of 55 witnesses out of the 92 have testified before the court in
the case.
The students were brutally beaten to death in village Borodeshi in
Aminbazar, on the night of Shab-e-Barat on July 17, 2011. The killers then
filed a robbery case against the deceased with Savar Model Police Station.
Police on the other hand filed another case against 600 villagers for
killing the students.
The charge sheet in the case was filed against 60 on January 7, 2013,
while Dhaka 2nd Additional District and Sessions Judge Md Helal Uddin on July
8, 2013, framed charges against them. Of the 60 accused, three people have
died of natural causes during the trial stage.