Bangladesh to purchase 16.5 crore COVID-19 vaccines: Maleque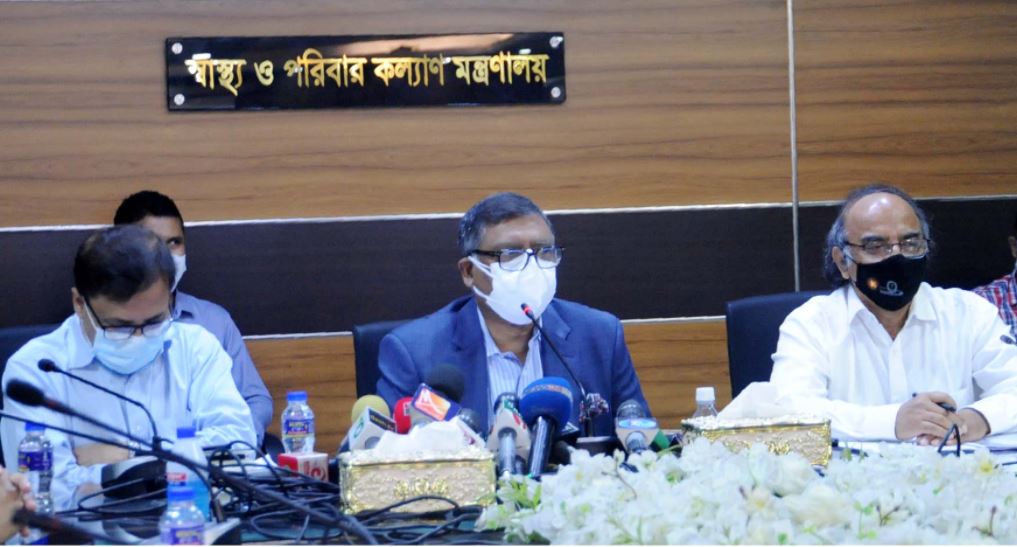 DHAKA, Sept 2, 2021 (BSS) - Health and Family Welfare Minister Zahid Maleque today said the government has decided to purchase 16.5 crore more COVID-19 vaccines from China and WHO initiative to expedite the countrywide vaccination campaign.
"Bangladesh will get 2 crore doses of Sinopharm vaccines from China each month...meaning six crore jabs of Sinopharm will arrive in the country within three month," he told a meeting at his ministry, an official release said.
The health minister said the government is planning to vaccinate 1.5 to 2 crore people from the next month. "As per the directive of Prime Minister Sheikh Hasina, teachers and students will be vaccinated on the priority basis to re-open the educational institutions," he added.
Bangladesh has so far approved eight COVID-19 vaccines to control the deadly disease.
The approved COVID-19 vaccines are from Moderna, Johnson & Johnson, CoronaVac, Pfizer, Covishield, Sputnik V, AstraZeneca and Sinopharm.