First day of Month of Mourning observed amid different programmes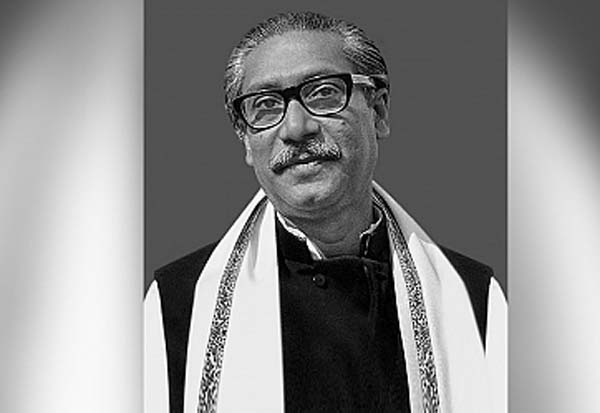 DHAKA, Aug 1, 2021 (BSS) - The first day of Month of Mourning was observed today amid different programmes including paying homage to Father of the Nation Bangabandhu Sheikh Mujibur Rahman and bringing out candlelight vigil.

Today was the first day of August, the Month of Mourning. On August 15 in 1975, the nation has lost the Greatest Bangalee of All Time Father of the Nation Bangabandhu Sheikh Mujibur Rahman as he along with most of his family members were brutally killed on that fateful night.

At one minute past zero hours on Saturday, Awami Swechchhasebak League brought out candlelight vigil towards Bangabandhu Memorial Museum at Dhanmondi Road Number 32.

Bangladesh Chhatra League (BCL) also observed the identical programme. Leaders and workers of the two organizations assembled in front of Bangabandhu Memorial Museum holding candles in hand with maintaining health guidelines.

Later, they paid glowing tributes to Bangabandhu by placing wreaths at his portrait there.

Swechchhasebak League President Nirmal Ranjan Guha and General Secretary AKM Afzalur Rahman Babu led the procession of the organization.

In the programme of BCL, its President Al Nahian Khan Joy and General Secretary Lekhak Bhattacharjee led the procession. Leaders of central committee of BCL, Dhaka University unit and Dhaka city north and south units also were also present on the occasion.

Under the arrangement of Awami Jubo League, month-long Quran recitation began on the first day of the Month of Mourning.

Besides, food aids were distributed among distressed people at Bangabandhu Avenue and Central Shaheed Minar under the initiative of Jubo League.

Krishak League arranged blood donation programme at Bangabandhu Bhaban at Dhanmondi.

Bangabandhu Sangskritik Jote organized lighting of earthen lamps at Shikha Chirantan in the historic Suhrawardy Udyan in memory of Bangabandhu.

Awami League Joint General Secretary and Information and Broadcasting Minister Dr Hasan Mahmud joined the programme as the chief guest.

Organization's Executive President and Swadhin Bangla Betar Kendro singer Rafiqul Alam chaired the programme moderated by its General Secretary Arun Sarker Rana.

Speaking on the occasion, Dr Hasan Mahmud said the torch of independence lit by Father of the Nation Bangabandhu Sheikh Mujibur Rahman will be kindled forever.

The killing of Father of the Nation Bangabandhu Sheikh Mujibur Rahman and most of his family members on the fateful night of August 15, 1975 is the ugliest chapter of the nation's history.

The assassination of Father of the Nation Bangabandhu Sheikh Mujibur Rahman along with most of his family members on the fateful night of August 15, 1975 is the ugliest chapter of the nation's history.

The self-confessed killers of August 15 did not assassinate Bangabandhu alone, but also killed 16 other members of his family, friends and relatives.

The martyrs of the August 15 carnage included Bangabandhu's wife Bangamata Begum Fazilatunnesa Mujib, his sons Sheikh Kamal, Sheikh Jamal and Sheikh Russel, daughters-in-law Sultana Kamal and Rosy Jamal, Bangabandhu's brother Sheikh Naser, brother-in-law Abdur Rab Serniabat, nephew and eminent journalist Sheikh Fazlul Huq Moni, Moni's pregnant wife Arzoo Moni and Bangabandhu's military secretary Colonel Jamil.

Bangabandhu's two daughters - incumbent Prime Minister Sheikh Hasina and Sheikh Rehana - escaped the planned assassination as they were visiting Germany at that time.

With the killing of Bangabandhu, the greatest son of the soil in thousand years, a pall of gloom descended and a sense of deep sadness spread among the people in the country and across the globe.

The world protested and condemned the killing, saying it is an irreparable loss to millions of people of Bangladesh.

The month of August is also black marked with another conspiracy of assassination. The nation cannot ever forget the heinous attempt of killing Sheikh Hasina through grenade attacks in 2004.

The vested quarter, who assassinated Bangabandhu in 1975, also tried to destroy Awami League (AL) by killing its president Sheikh Hasina with grenades on an anti-terrorism rally at Bangabandhu Avenue here on August 21 in 2004.

Sheikh Hasina narrowly escaped the attack suffering splinter injuries when 24 of her party men, including Awami League's women affairs secretary Ivy Rahman, were killed.

Like in the previous years, different political and socio-cultural organisations, including ruling Awami League (AL) and its associate bodies have chalked out month-long programmes to observe the Month of Mourning that began today with maintaining health guidelines in view of coronavirus pandemic.