World AIDS Day observed in Shariatpur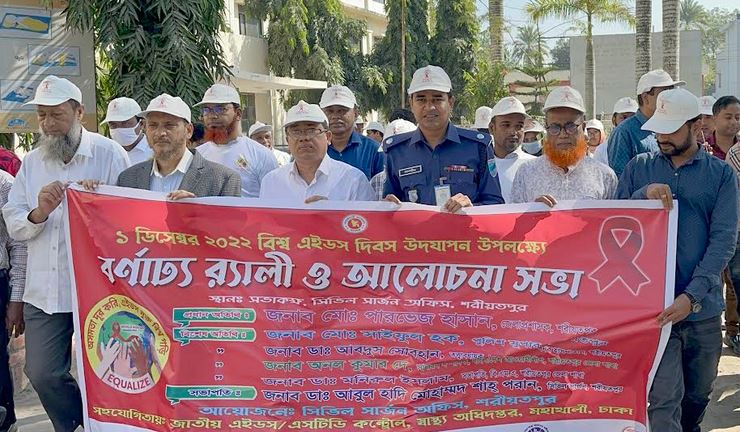 SHARIATPUR, Dec 1, 2022 (BSS)- The World Aids Day-2022 was observed in the district today as elsewhere in the country with the aim of preventing the spread of AIDS through creating awareness.
The day has been observed since 1988 to create mass awareness against Aids across the world. According to the UN declaration, the involvement of people from all walks of life is very important to eradicate AIDS by 2030.
On the occasion, a rally was brought out from the Shariatpur Sadar Hospital premises this morning and ended at the civil surgeon office after parading main streets of the district.
After the rally, a discussion meeting was held at the conference room of the Civil Surgeon Office.
Deputy Commissioner (DC) Parvez Hasan addressed the function as the chief guest with civil surgeon Dr. Abdul Hadi Mohammad Shah Paran in the chair.
Additional Superintendent of Police Tanvir Haider, Superintendent of Shariatpur Sadar Hospital Dr. Abdus Sobahan, officials of the health department, dignitaries, journalists and NGO representatives, among others, spoke at the function.
The speakers said that only awareness can reduce the spread and infection of AIDS. If the conscious people of the society, including the officials and employees of all levels of the health department, jointly make the general public aware of the horrors of AIDS, then it is possible to limit the spread of this deadly disease.