RCC facilitates registration process for ward level vaccination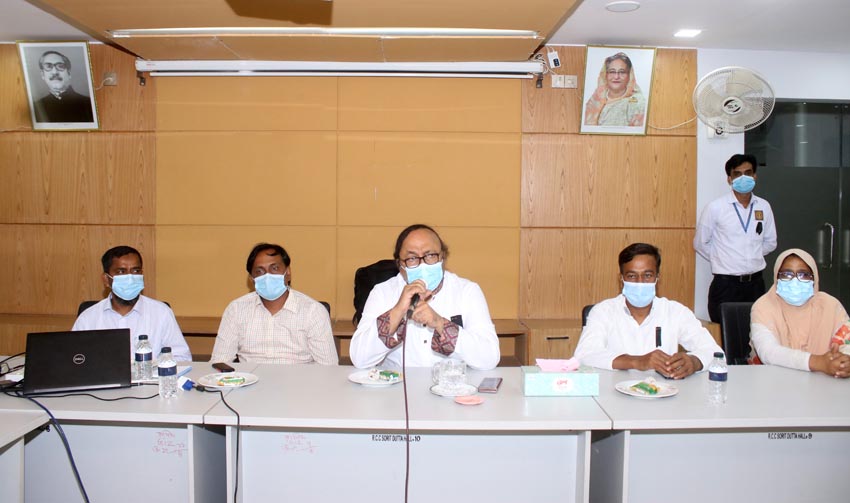 RAJSHAHI, Aug 3, 2021 (BSS) - Rajshahi City Corporation (RCC) has started to assist in registration for receiving Covid-19 inoculation in all its 30 wards simultaneously aimed at infusing dynamism into vaccination.
"We have started registration at ward councilors' offices and other suitable places free of cost for expediting the vaccination programme," said Rajshahi City Mayor AHM Khairuzzaman Liton, adding that the step has been adopted to attain 100 percent target of the Covid-19 vaccination.
He came up with the observation while addressing a training workshop for the volunteers and others concerned at the city bhaban conference yesterday.
"We have added the registration process for inoculation programme to other services of the ward offices to overcome the present crisis," Mayor Liton added.
He told the meeting that manpower has been prepared through imparting them with necessary training at the ward offices.
"We want to bring all citizens under the vaccination," he said, adding 36,000 doses of moderna vaccines have already been received for the city corporation.
There is an expectation of getting more other vaccines for the city in the days to come, he added.
Liton also said that Prime Minister Sheikh Hasina has been facing the Covid-19 pandemic with strong courage and arranged vaccines to protect the people from the lethal virus.
He said the premier has adopted an epoch-making step for launching the union level vaccination programme from August 7 and urged all quarters to extend their whole-hearted cooperation for making the gigantic endeavor a total success.
RCC Panel Mayor Shariful Islam Babu, Ward Councilor Nuruzzaman Tuku, Chief Health Officer Dr AFM Anjuman Ara Begum, Health Officer Dr Ummul Khayer Fatema and Food and Sanitation Officer Sheikh Ariful and Rajshahi Divisional Coordinator of World Health Organization Dr Muhammad Kamruzzaman also addressed the workshop.