24,134 more get 1st dose of Covid-19 vaccine in Rangpur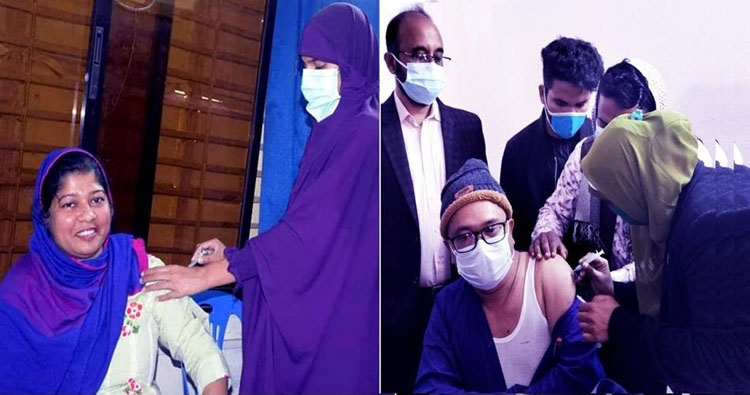 RANGPUR, Aug 2, 2021 (BSS) – A total of 24,134 more citizens were inoculated with the first dose of Covid-19 vaccine today in Rangpur division where the mass vaccination campaign continues smoothly in all eight districts.

"Of them, 1,970 citizens of Rangpur were inoculated with the Moderna Covid-19 vaccine and 22,164 others of all eight districts in the division with the Sinopharm Covid-19 vaccine today," Divisional Director (Health) Dr Md Motaharul Islam said at 7:25 pm.

With this, the total number of the first dose recipient citizens rose to 9,44,920 today in all eight districts of Rangpur division.

The district-wise break-up of first dose recipient 9,44,920 citizens stands at 2,36,376 in Rangpur, 74,327 in Panchagarh, 1,22,176 in Nilphamari, 60,370 Lalmonirhat, 78,593 in Kurigram, 85,000 in Thakurgaon, 1,92,910 in Dinajpur and 98,519 in Gaibandha.

Meanwhile, 391 more citizens were vaccinated with the second dose of the Covid-19 vaccine today, raising the total number of second dose recipients to 3,94,275 in the division.

"The district-wise break-up of second dose recipient 3,95,275 citizens stands at 92,393 in Rangpur, 31,859 in Panchagarh, 50,474 in Nilphamari, 28,120 Lalmonirhat, 33,997 in Kurigram, 38,064 in Thakurgaon, 80,175 in Dinajpur and 38,666 in Gaibandha," he said.