'Bangladesh, a country of communal harmony since time immemorial'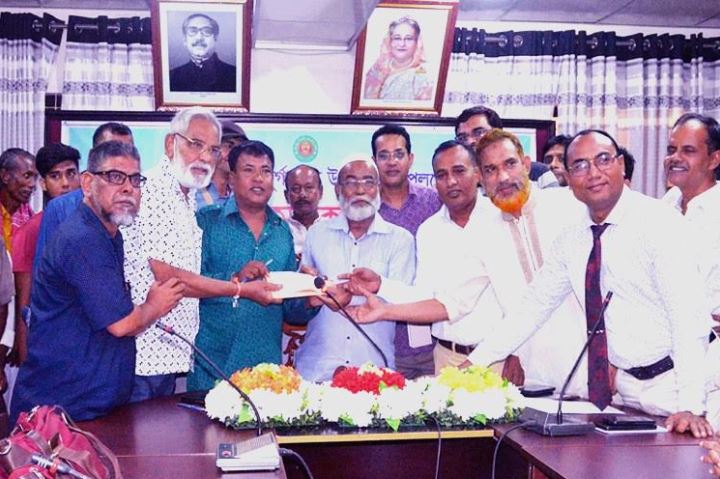 RANGPUR, Sept 28, 2022 (BSS) - Mayor of Rangpur Mostafizar Rahman Mostafa
today said Bangladesh has been a country of communal harmony for time
immemorial and no evil force would be allowed to destroy the prevailing
communal peace.

"The prevailing communal harmony makes Bangladesh proud in the world arena,"
Mostafa said this while distributing Taka 13 lakh as grants and 79 tonnes of
rice among 158 Puja mandap authorities in a meeting held at the City Bhaban
as the chief guest.
Rangpur City Corporation (RpCC) organized the meeting with leaders of Rangpur
city unit and 33 ward level units of Bangladesh Puja Udjapon Parishad (BPUP)
and authorities of 158 puja mandaps marking the upcoming Durga Puja
festivity.

The Mayor distributed cheques of Taka 8,227 as grant and 500 kilograms of
rice among the authorities of each of the 158 Puja mandaps erected in the
city to assist the Sanaton community in celebrating their greatest religious
festival of Durga Puja.
With Chief Executive Officer of RpCC Md Ruhul Amin Miah in the chair, Panel
Mayor of Rangpur Alhaj Md. Mahmudur Rahman Titu, President of Rangpur city
unit of BPUP Haradhan Roy, its General Secretary Advocate Prashant Kumar Roy,
Vice-president of Rangpur district unit of BPUP Shree Ramakrishna Somani
addressed the occasion as special guests.
Chief Accounts Officer of RpCC Md. Habibur Rahman, its Administrative Officer
Md Nayeem Ul Haque, City Councilors and Presidents and General Secretaries of
158 Puja mandaps erected in the city were present.

Greeting the Sanaton community on the occasion of Durga Puja, Mayor Mostafa
wished a very happy celebration of the five-day festivity in the city as
elsewhere in the country and the world as a whole.

The Durga Puja festival has further cemented the peaceful communal
coexistence and strengthened brotherhood among people of all faiths in
Bangladesh.
"People of different faiths, castes, creeds and religions have been living
together on Bangladesh soil in peace, harmony and friendly environment
setting up a dazzling example of brotherhood worldwide," he added.